Gucci Mane Handcuffed At Waka Flocka Flame's Home

Gucci Mane has been handcuffed at the Georgia home of hip-hop pal Waka Flocka Flame following a police raid stemming from an investigation into allegations of prostitution.
 
Police swarmed the Henry County residence on Thursday morning. Law enforcement sources tell TMZ.com cops found marijuana and weapons at the scene and are investigating possible prostitution. Flame, real name Juaquin Malphurs, was not at home at the time of the raid.

However, his mother and manager Debra Antney confirms Mane, real name Radric Davis, was present and put in handcuffs.
 
Antney, Mane's former manager, also claimed police are looking for evidence of gangs and drugs.

Further details regarding the investigation were not made available as WENN went to press.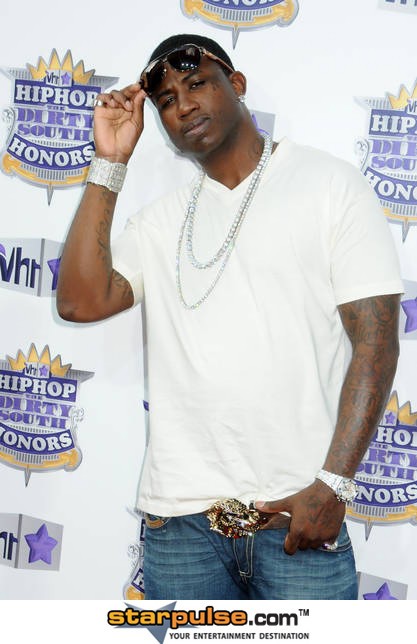 Click Here For More Gucci Mane Pictures