'Guardians Of The Galaxy' Take Over 'Jimmy Kimmel Live,' Lose Trivia To 5-Year-Old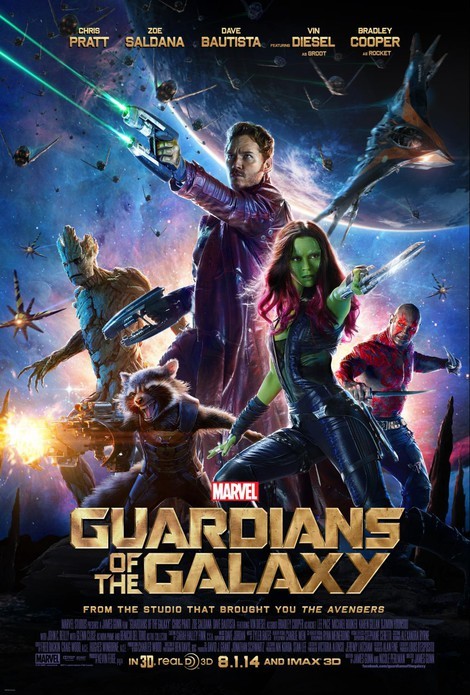 The nice thing about hosting a talk show on ABC is that parent company Disney sends over the entire cast of their blockbuster superhero films. Such was the case last night when the main cast of Guardians of the Galaxy appeared on Jimmy Kimmel Live to chat about the film – and take on a 5-year-old in GotG trivia.
Chris Pratt, Zoe Saldana, Vin Diesel, Bradley Cooper, and Dave Bautista appeared together to discuss the making of the film and some of their odd interactions with one another. The comedic Pratt was in his element, explaining his Zumba and Shake Weight workout regimen and revealing he couldn't keep himself from making sound effects with his mouth while he shot a fake gun on set.
While Pratt's vocal effects may have been the ire of the film's crew, he also was facing a beat-down at the hands of Bautista, who received an Ambien-fueled text message from Pratt goading him into a wrestling match.
After having a laugh with the cast, Jimmy was all business when he pitted them against 5-year-old Mia and her knowledge of the Marvel universe. While they were happy to let Mia buzz in first, we'd wager most of them didn't know the answers to some of the questions Jimmy was asking – especially Vin Diesel, who actually buzzed in thinking his buzzer didn't work - and had to explain he didn't actually know the answer.
Mia's prize for beating the stars? A wheelbarrow full of toys and a trip to Disneyland. Awesome!