Guardians Of The Galaxy Soundtrack Ascends To #1: This Week In Music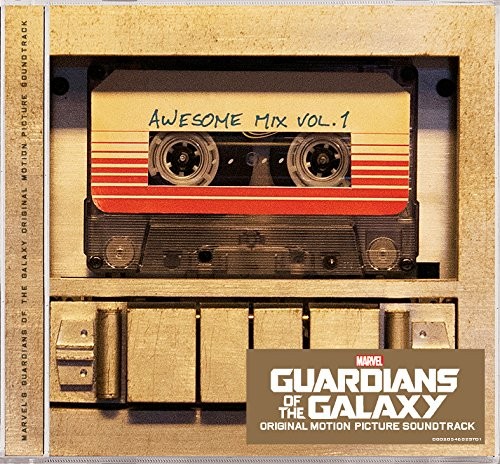 On the Billboard 200, only one album managed to surpass the 100,000 copies mark.  Most surprising is the fact that it's an album that seemed to come out of nowhere.  The Guardians of the Galaxy soundtrack ascends to #1 after outperforming expectations it's first week, debuting at #3 selling 60,000 copies.  This week, Guardians of the Galaxy, Awesome Mix Vol. 1 sells 109,000 copies. 
Guardians of the Galaxy definitely killed the vibe of Now 51, which settles for second place, selling 94,000 copies.  94K is respectable, particularly given album sales throughout the course of 2014.  Godsmack likely wishes they could've moved such numbers, as 1000hp sells a modest 58,000 copies to enter at #3.   Additionally, miss a spot they usually rule – the penthouse aka #1.  
Spoon lands at #4, though They Want My Soul sells less than previous album Transference did (39,000 copies).  The final top 10 debut comes from The Vamps, a British boy band.  The Vamps' EP numbers aren't comparable to 5 Seconds of Summer's – the Vamps' Somebody To You EP only sold 20,000 copies, and land at #10.
Overall, the top 10 is blasé.  Other than the debuts courtesy of Now 51, Godsmack, and The Vamps, there are some leftovers.  Tom Petty and Eric Clapton both remain within the top ten after arriving last week, joined by familiar smashes from Frozen Soundtrack and Sam Smith. 
On the Billboard Hot 100, Magic!'s "Rude" continues to annoy outperform the competition, though Sam Smith's "Stay With Me" is definitely in contention for that "number one" spot.