'Guardians Of The Galaxy' Sequel Is On The Way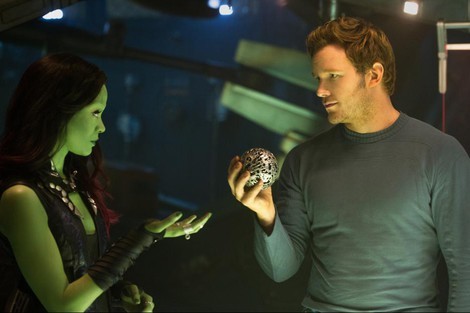 Marvel is banking on the bizarre heroes of Guardians of the Galaxy – they've reportedly moved ahead and hired director James Gunn to write and helm a sequel.
­Gunn previously spoke about his interest in a sequel, but he believed that would depend on the performance of the first film. With the movie getting great reviews and tracking to make over $60 million when it arrives next weekend, it appears Marvel has seen enough to put an order in for a second go.
Co-Writer Nicole Perlman actually broke the news while speaking with The Wrap at Comic-Con, telling the site (in the video above), "They started to figure it out pretty quick when they started getting the reactions from the audience; it was a very positive reaction. Of course they would want to make a sequel as long as it does well and people are excited about it, they'll wanna do a sequel. So, it's going to happen...
"James will be directing 'Guardians 2,' so he would also be writing 'Guardians 2.'"
Marvel Studios has not commented on the matter, but it will have a panel later today where it is expected they will talk about films in "Phrase Three," aka post-Avengers: Age of Ultron, including an announcement about who will play Doctor Strange.