Groupie Queen Pamela Des Barres Reflects On VH1 Documentary
What does it really take to be one of the most recognized muses in rock 'n' roll? Just ask fiery haired Pamela Des Barres, the world's most famous groupie. Before TMZ and Perez Hilton reported on the escapades of celebrities, the now 62-year-old California girl set off to meet her idols and was doing plenty of kissing, but no telling, at least until she published her world renowned memoir in 1987, I'm With The Band. Finally, she dished on what it was really like to be with some of music's most influential artists, including Mick Jagger, Keith Moon, Jimmy Page, and Jim Morrison. Yet, it wasn't until she published her 2007 tell-all, Let's Spend the Night Together: Backstage Secrets of Rock Muses and Supergroupies, where she would sit down with some of the finest ladies in entertainment to discuss their personal encounters with rock's elite. After years of anticipation, Des Barres embarks on her latest journey in chronicling the stories of today's "supergroupies" with a VH1 documentary, titled Let's Spend the Night Together. Audiences throughout the country were able to finally sit down with Elvira's Cassandra Peterson, actress Tura Satana, and even famed Cynthia Plaster Caster to discuss their sexploits and personal friendships with rock gods. What did a burlesque sensation really have to teach the King and how did one "mistress of the dark" land Jimi Hendrix? You cannot start the New Year without finding out! Starpulse briefly chatted with Des Barres about Let's Spend the Night Together, what it really takes to be a groupie, and who she would go after today.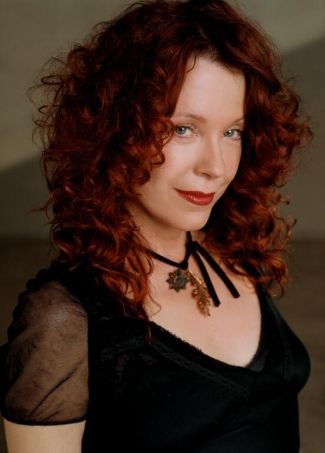 Why was it important to present a documentary like this on VH1 now?

Pamela Des Barres: I have been trying to get a groupie doc made for years! Finally, all the right elements, timing, and brave, creative people came together.

Talk a little bit more about the women featured in Let's Spend the Night Together.

Pamela Des Barres: I profiled seven amazing women from my book. There's Tura Satana, the ballsy actress who played Varla in Faster Pussycat! Kill Kill!. She had a romance with a young Elvis and was quite an influence on him. Then there's the grande dame artiste Cynthia Plaster Caster and Cassandra Peterson, also known as the 'virgin groupie.' She has played the character Elvira for many years. It's a big surprise for people to know that she's also an avid music lover.

What were some of the surprising things that you discovered throughout your travels?

Pamela Des Barres: I was happy to discover that these girls do not live in the past at all. They have their cherished memories and are thrilled to share. At the same time, they continue to live busy, joyous lives.

How did filming Let's Spend the Night Together prove to be an emotional experience not just for you, but for the women reliving their wildest memories?

Pamela Des Barres: You'll have to tune in to find out! Let's just say that Sweet Connie from Little Rock leaves no stone unburied.

Does Tura Satana still wear the diamond ring that Elvis gave her?

Pamela Des Barres: Yes, but not every day. It's a treasure of the highest order and proof of her importance to the King. It's a huge rock that she has kept to this very day.


One theme that the documentary seems to focus on is that being a groupie during the '60s and '70s wasn't just about sex. It was a way for women to further connect with the artists they admired during a time when there were very few female musicians. How was being a groupie an empowering choice for you and the women in Let's Spend the Night Together?

Pamela Des Barres: We were exactly where we wanted to be. There was no 'submission' or groveling like many people imagine. It was an equal exchange. The bands insisted that we be there with them. Robert Plant once held a Zep concert back until I arrived in a car he sent for me.

Recently, it seems that several groupies are coming out and writing books about their experiences. Why, in your opinion, are people still fascinated by the lives of these women?

Pamela Des Barres: This is still, sadly, a sexually repressed country. Sexual freedom is a taboo. Everyone wants to be a rock star or be with one, so the combo is undeniably fascinating.

I read, and you can correct me if I'm wrong, that you consider Jimmy Page to be your greatest lover, even out beating Mick Jagger, Keith Moon, and Jim Morrison. Do you still feel the same way?

Pamela Des Barres: I have never said that because whomever I was with at the time was 'the best' to me. I lived (and still do) smack dab in the moment and cherish every second. I did say that Jimmy was a free and giving lover and I do describe one of our magical nights in great detail in I'm With the Band. As for Jim Morrison, we only kissed, but what an amazing moment that was! It's one memory I'll never forget.

What are your thoughts on Keith Richards' comments on Mick Jagger's size from his recent memoir, Life?

Pamela Des Barres: That was so rude of him. I don't know why he would say that. And just to set the record straight, it's not true at all!

What was your most outrageous moment as a groupie?

Pamela Des Barres: It was all about the love for me. I wanted to give and receive love. I wanted to be with the men that made me so ecstatic about music and inspired me to be creative. Being onstage with The Stones, Zep, and The Who was as close to the transcendent, life-altering music being made and could certainly qualify as 'outrageous.'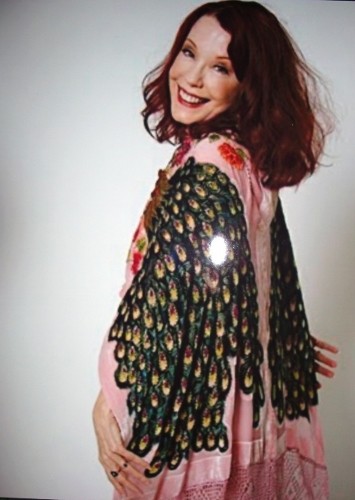 If you were a groupie today, who would you go after?

Pamela Des Barres: If they weren't married, Jack White, Rhett Miller, and Todd Snider. I adore their genius, but I also adore their wives! I also think I would go for Kurt Cobain during his prime with Nirvana and even Eminem. He's such a genius. That's what ultimately attracts me, the genius of a man.

You previously mentioned that the focus of Let's Spend the Night Together is on 'the golden age of rock.' Do you think we will ever return to a golden age in music again?

Pamela Des Barres: I hope we do, but the rock renaissance came and went, just like the Da Vinci/Michelangelo magic in Florence. Thank God we still have Paul McCartney, The Stones, Bob Dylan, and Neil Young. Let's be glad we're breathing the same air.

What does it take to be a groupie today?

Pamela Des Barres: The same desire, love, and determination as it has always taken to attain a goal that is meaningful to someone. However, if you really want to get close to a band, you could also play your own rock 'n' roll or become a music journalist. In the end, it's the love for music that will drive you to get close to your idols.

I hear that you're currently writing a sequel to Let's Spend the Night Together. How will it be different from the first version?

Pamela Des Barres: We're in the beginning stages of it, but I am looking for different stories. I want to explore new tales of rock naughtiness and glory.

Why should audiences watch Let's Spend the Night Together?

Pamela Des Barres: You don't have to go anywhere to relive those moments. Just settle back on your couch and live vicariously through the greatest groupie stories ever told!