Group Slams Miley Cyrus For Joking About Strokes On 'SNL'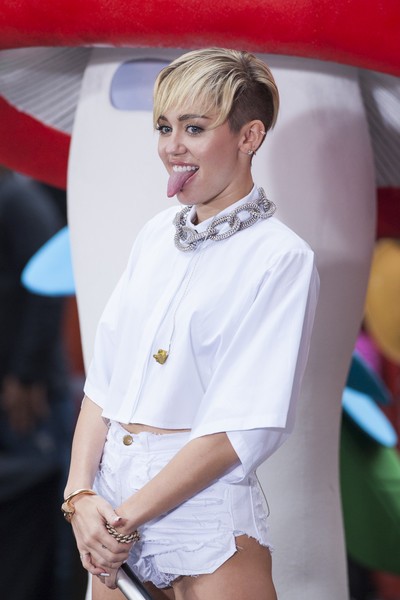 Stroke charity advocates have lashed out at Miley Cyrus over a joke she made during "Saturday Night Live" this past weekend.
 
Members of Britain's Stroke Association were apalled when the pop star claimed she kept sticking her tongue out because she "keeps having mini-strokes." So the charity bosses have called out the singer/actress for mocking stroke victims.
 
Patrick Olszowski commented, "Having a mini-stroke is no laughing matter. Around 46,000 people in the U.K. have a mini-stroke each year, with one in 10 leading to a major stroke. Sticking out your tongue is not a sign of having a stroke, having a stroke is a serious medical emergency."
Perhaps the organization should be targeting the writers on "SNL" instead?
Meanwhile, singer Pharrell Williams has come to defense of the 20-year-old singer, who has made headlines in the past couple of months for her racy performances and provocative dancing.
"She's just growing up, and she deserves her time and to do it her way," he told Details magazine.