Griffin Announced the PowerDock 5 at CES Last Week—Charge Up to 5 iPads at Once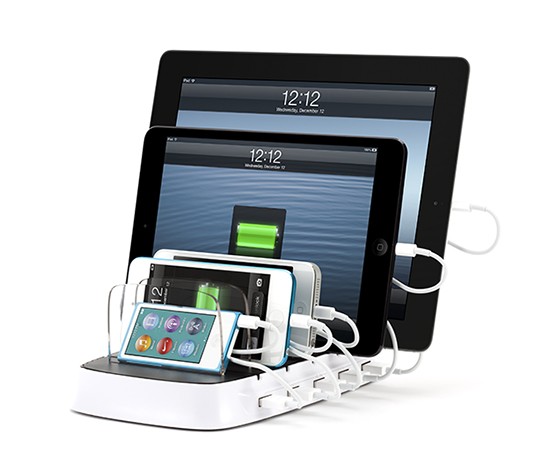 Griffin Technology announced a number of iPhone and iPad accessories last week at CES, but the one that caught most eyes was the PowerDock 5.
Designed likely for a family, it contains five separate charging bays. Those bays are large enough to accommodate an iPad inside even the largest of cases—so you don't have to take your iPad out of its case just to charge it.
You can even charge up to five iPads simultaneously or some combination of iPhones, iPads and iPad Minis.
The PowerDock 5 will retail for $99.99 when it comes out in Spring 2013.