'Grey's Anatomy' Sneak Peek: Will Cristina and Owen Sign Their Divorce Papers?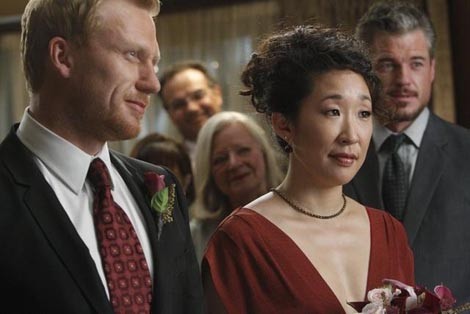 Grey's Anatomy returns from its winter hiatus this Thursday night, but it seems that things are still a bit chilly at Seattle Grace. (On the relationship front, that is.)
During this week's episode, "Things We Said Today," Cristina (Sandra Oh) and Owen (Kevin McKidd) remain at a standstill about their pending divorce. Does this mean there's still a chance for the pair, despite their clear differences?
Check out the sneak peek below to see Cristina and Owen review their divorce papers.
Grey's Anatomy returns with all new episodes on Thursday, January 10 at 9/8c on ABC.