'Grey's Anatomy' Sneak Peek: Will April Go Too Far?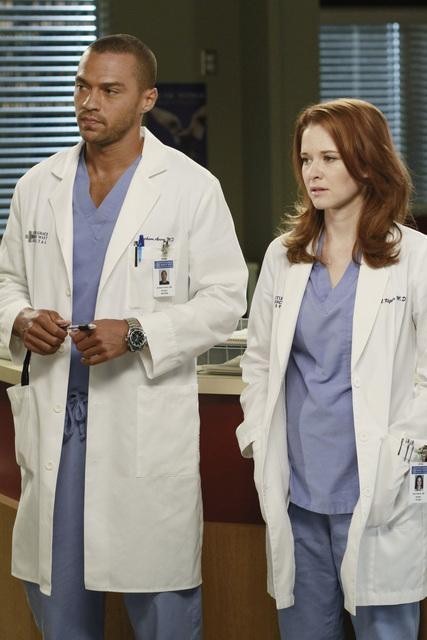 It seems as though the doctors are up to no good on this Thursday's episode, "The Face of Change," after April (Sarah Drew) asks for a big favor from Jackson (Jesse Williams).
In the clip below, Jackson becomes faced with a difficult decision when he receives a phone call from a frantic April, asking him for help with a hit and run victim. Seattle Grace-Mercy West no longer has an ER and the closest, available one is an hour away, but April knows her patient doesn't have that kind of time.
Jackson informs Owen (Kevin McKidd) and Dr. Cahill (Constance Zimmer) of the situation, but the two immediately shut him down, since the hospital is no longer equipped to handle trauma patients. That doesn't stop the pair, who defy Owen and Dr. Cahill's orders and bring the patient in, recruiting help from other doctors. As fate would have it, this happens to be the same day Owen and Dr. Cahill are showing the hospital to prospective buyers.
What do you think will happen to April? Do you think the doctors will get caught?
Grey's Anatomy airs Thursdays at 9/8c on ABC.