'Grey's Anatomy' Sneak Peek: Neve Campbell Visits Seattle Grace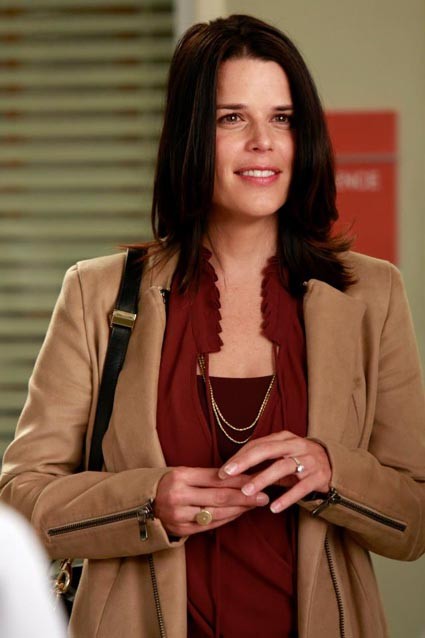 Neve Campbell will make a guest appearance on this Thursday's episode of Grey's Anatomy, "Love Turns You Upside Down," as Derek's sister, Lizzie Shepherd. 
The former Party of Five star shows up to Seattle Grace to see Derek, but under what circumstances? In the episode's synopsis, Meredith asks intern Heather "to go above and beyond to help fix Derek's hand." Does this mean Lizzie will have some part in Derek's reconstructive surgery?
Lizzie is one of Derek's four sisters, two of whom we've already met: Amelia (Caterina Scorsone of Private Practice) and Nancy (Embeth Davidtz). Derek's other sister, Kathleen, still hasn't been introduced.
Check out a sneak peek of Lizzie's arrival below.
Grey's Anatomy airs Thursdays at 9/8c on ABC.