'Grey's Anatomy' Sneak Peek: Blame It on the Hormones!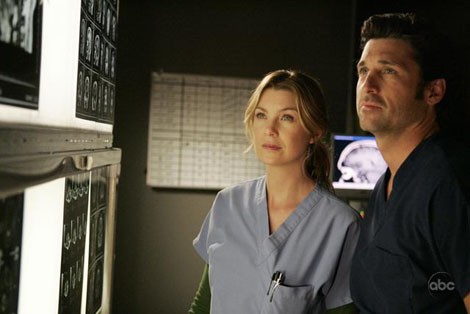 Ah, the side effects of the McBaby!
Meredith (Ellen Pompeo) is forced to deal with her pregnancy hormones, leaving Derek (Patrick Dempsey) in a tailspin. Her emotions are all over the place, ranging from sexy to sad and angry, causing her to lash out on an unsuspecting intern. Do you think this will turn out to be Meredith's worst fear?
Check out the hilarious sneak peek below from "Walking on a Dream"
Grey's Anatomy airs Thursdays at 9/8c on ABC.