'Grey's Anatomy' Season 9: 5 Spoilers You Need To Know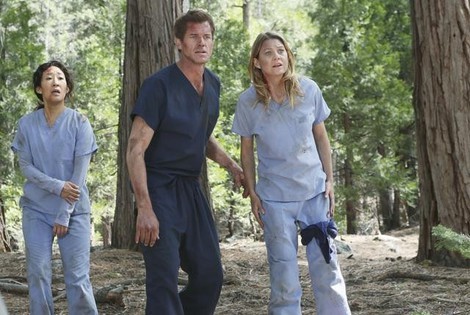 At the end of season 8, several of our favorite "Grey's Anatomy" doctors were hurt and battling for their lives after their plane crashed in the woods.
Arizona (Jessica Capshaw) was coughing up blood and had a badly injured leg while Mark (Eric Dane) had an internal injury that forced Cristina (Sandra Oh) and Meredith (Ellen Pompeo) to surgically release the blood building up in his chest.
Derek severely injured his hand (bad news for a surgeon), and sadly, Meredith's half-sister Lexie (Chyler Leight) died. Also, Teddy (Kim Raver) left Seattle Grace for a new job.
So what's going to happen in the new season, which kicks off Sept. 27? We scoured the web for some season 9 tidbits. Check out the promo for the new season, and then read the spoilers on the following pages...