'Grey's Anatomy' Season 7 Is Finally Here!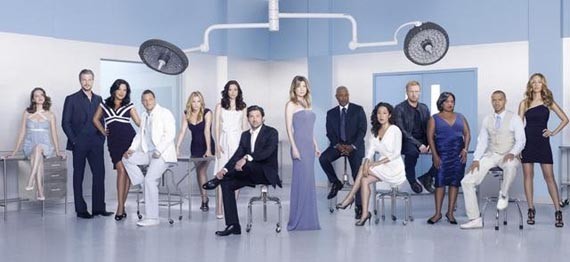 Blood, guts, and horrifying procedures mixed with humor, friendship, and sex only scratch the surface of ABC's Grey's Anatomy. Trying to explain why Thursday nights from now until the end of the show's season are tied up is like trying to explain reasons behind why you love your favorite pair of sneakers. You just do. When something so gripping steals your life away for an hour every Thursday, it can be hard to say why, but we are definitely going to give it a go because this show is worth every second.

Grey's Anatomy started out its first season in 2005 with 9 episodes, and has since moved on to become one of the most popular prime-time television shows over the last several years. Each season brought us a new view on each of the doctors. Sometimes they surprise us, sometimes they just fit into that little bubble we always knew they would. Regardless of what happens, Grey's Anatomy has us captivated, and the following reasons are a start to understanding why.
The Nicknames
What's great about this show is that viewers always feel "in" on the jokes that the characters have with each other. It can be hard for a writer to keep track of all the jokes the characters have, and it's amazing when they reference them in later shows. For instance, Derek's nickname from way back when has always been "McDreamy," but when Mark Sloan came to Seattle Grace he was given the nickname "McSteamy" and you can't help but love a character with that hysterical moniker. Or, if tall, dark and perfectly combed hair isn't your type, take Bailey. Her nickname on the show is "The Nazi." Remember George? He was "007: License to Kill" and "Syph Boy" from way back in season 1. Ooh, or "Shadow Shepard." Everyone has their quirks that are brought to attention with their nicknames, and no one has yet to escape them.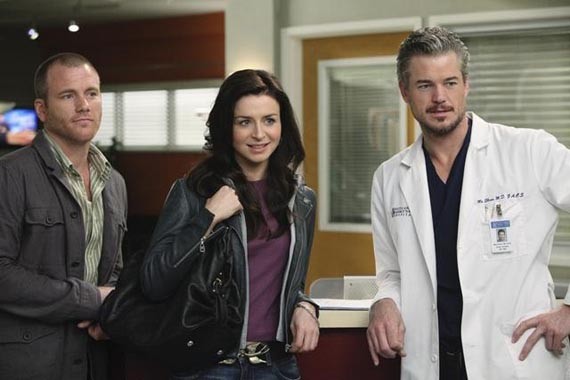 An
The Hotness Factor
Everyone, EVERYONE on this show is hot. Don't try to deny it. They are all goodie bags filled with deliciousness, and you want a piece. Bad. Even the ones who might not totally qualify as hot are still pretty hot. As most of you know, Ellen Pompeo (Meredith Grey) gave birth to Stella Luna Pompeo on September 15, 2009 and even after having popped out a kid she is still absolutely stunning in this show. How can you not love that? Mark Sloan's (played by Eric Dane) angled jawbone, Derek Shepard's (played by Patrick Dempsey) perfectly combed locks, Meredith Grey's "dark and twisty" looks. It works. Enough said.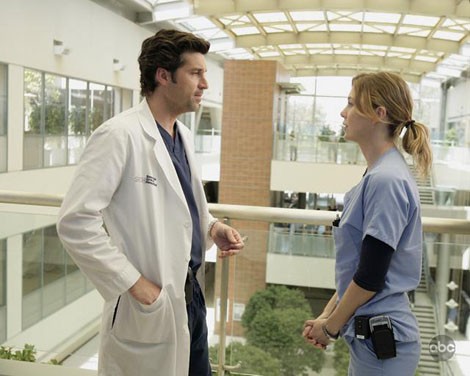 The Amazing Finales
Finales can help define a show, and can also be what makes us love it that much more. Grey's Anatomy has had a series of finales that have rocked fans to their core. Remember the finale for season 4 where Meredith builds a house out of candles on Derek's property? Or the death of Denny Duquette at the end of season 2? The season 6 finale was no exception, and with a Nielsen Rating of 15.03 million viewers for the finale it's no wonder this show has got us hooked with an almost clingy severity. C'mon, who doesn't want to find out what happens when a crazed man with a gun runs rampant through a hospital after losing his wife. Seriously? Seriously.
The "WTF" Factor
You gotta love a medical drama show that actually uses proper terminology. Do we know what they're talking about? No. Would we take the time to check for accuracy? No. Do we really care? No. Hot smart people on a medical drama show? Sign me up. 
The Maturity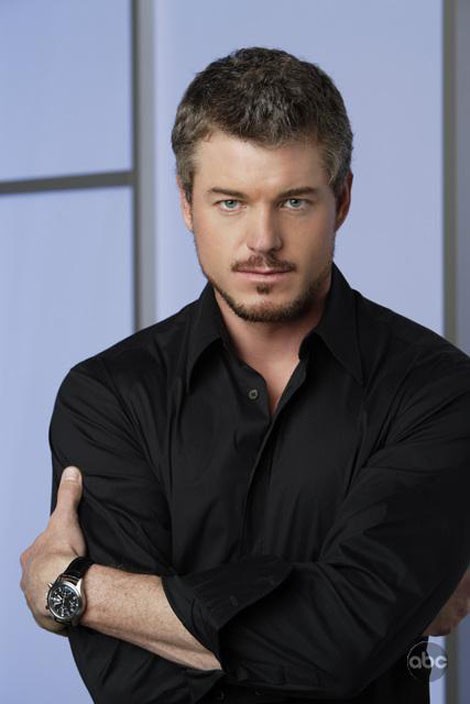 Alright, don't look at me like I'm a nutcase just yet. When the first couple seasons aired, it was getting a bit difficult to remember who slept with who without busting out the flowchart (what, don't tell me you didn't make one). But as the season went on, the characters themselves morphed into different people who were looking to settle down. Heck, even "transcontinental booty-call" man Mark Sloan wants to settle down and raise a family. Each of the characters has been through several life-altering experiences over the course of six seasons. It's a lot to take in, but it makes for one killer show.
What's next for Grey's Anatomy? According to Shonda Rhimes, writer for Grey's Anatomy, she had difficulty putting herself in the shoes of the killer. After the season 6 finale, there are several loose ends that fans hope Rhimes will neatly tie up. These include Owen choosing Cristina over Teddy (what does this mean for their relationship?), Derek's responsibility as Chief of Surgery (is it too much for him to handle?), Mer's miscarriage (and the question of will they/won't they start a family?), the Alex-Lexie-Mark love triangle (who gets the girl? Though on this end, Rhimes also stated that there is hope for Mark and Lexie.), and Callie and Arizona's patched relationship (is it baby time?). There's more, but look at this list already. Rhimes has got some serious work ahead of her.
So, ready or not G.A. fans (BTW, which of you isn't ready for this? Right, none of you, that's what I thought), it's coming to you Thursday, September 23 on ABC at 9 ET/8 CT. Get the DVR, popcorn and other associated snacks and beverages ready. This is something you won't want to miss!