'Grey's Anatomy' Season 7 Ep. 2 Recap: Lighting Strikes, Healing And Hope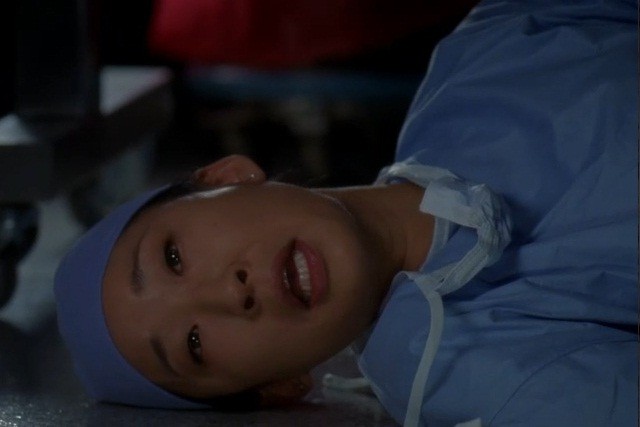 The familiar faces at Seattle Grace are still recovering from the traumatic events of the Season 6 finale, but Meredith (Ellen Pompeo), Derek (Patrick Demsey), Cristina (Sandra Oh) and the rest of the Grey's Anatomy cast are finally getting on the road to recovery—slowly and painfully, but surely. The theme of tonight's episode was lightning; how it rarely strikes in one place twice, and how quickly life can be over with a single bolt of chance.
The episode began with Meredith continuing to campaign for approval to return to surgery, resorting to crocodile tears and a lukewarm confession of her feelings. It didn't work, leaving her to once again stand by idle while the rest of the Seattle Grace surgical staff indulge in all the cutting and stitching. The scene cut to Cristina and Owen (Kevin McKidd), newlyweds as of last week's episode, waking up in the gloomy Seattle storm. Cristina started to panic upon waking, realizing what they'd done. "Just stay calm, breathe, take some deep breaths—we're just married, and we're just going to get up and go to work, like always," Owen instructed, further illustrating how supportive and loving the character has become.
Lexie (Chyler Leigh) protested the continued belief that she's lost her mind, due to her time in a mental ward during the summer seasonal break. "Would everyone please just stop asking if I'm okay, OK?" she said to Meredith and Cristina. Mark (Eric Dane) questioned how to be supportive, and whether or not to confess his feelings for her. She proved her sanity during the Grey's Anatomy routine medical case, which featured several victims of a lightning strike. The woman, and the three men, had been struck in unison while playing flag football. Lexie realized that the woman had sustained her injuries prior to the bolt, when one of the men—whom she happened to love—knocked her to the ground. Derek performed surgery on her spine, saving her from permanent paralysis thanks to Lexie's realization. The patients confessed their affections, which ultimately led to Mark being even more tempted to come clean with Lexie.
The second medical case of the night involved a heart patient needing reconstructive surgery. She was a previous patient of Dr. Burke, which led to an embarrassing situation with Cristina and Owen confronted with her first experience with wedded bliss. This added to the stress Cristina had been afraid to confront, and during her time in the operating room a dropped tray of utensils clanging to the ground sent her under a table, unable to move. Meredith came to her rescue, and managed to talk her out of her terror. She blamed Owen for the ordeal, saying that he was wrong about her being ready to go back to work. She left her wedding ring in his hand, and was in Meredith and Derek's living room when they got home that night. The girls huddled on the floor and talked marriage, but Owen interrupted with a speech of his own and convinced Cristina to go home with him and try again.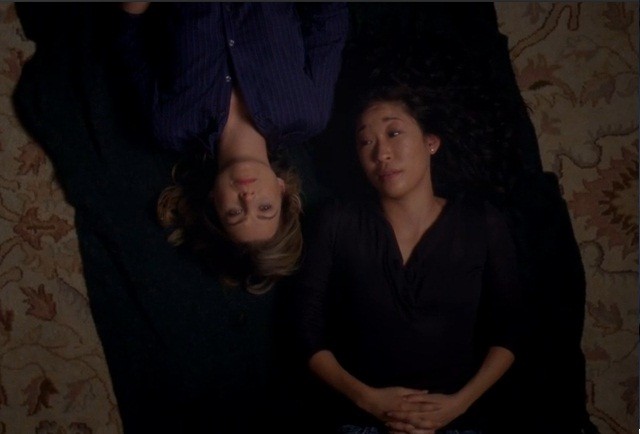 The showdown between Meredith and Derek after her decision to leave him in jail during the Grey's Anatomy Season 7 premiere started with a confrontation in the elevator. Derek, arriving at work without any sleep and smelling of urine, couldn't seem to understand why his Post-It wife left him in the slammer on the eve of Cristina and Owen's wedding. Viewers learned in the last episode that he'd taken to driving 120mph, and had been arrested several times for reckless endangerment but it had been kept off the record. By the end of the episode, Meredith lost control and explained everything to Derek; about being pregnant and losing the baby, about how afraid she is every time he pulls out of the drive. It finally seemed to register, and he didn't even seem upset that she had kept the miscarriage to herself.
"All I do is worry," she snapped when he told her to stop worrying. "All the time, I spend every minute of every day worrying. That I'm going to get a phone call that you wrapped your car around a pole. That's why I left you in jail—so that for just a little while I would know that you weren't dying, like you were dying on that table." Without a doubt, it was one of the most heart wrenching speeches from Meredith in years.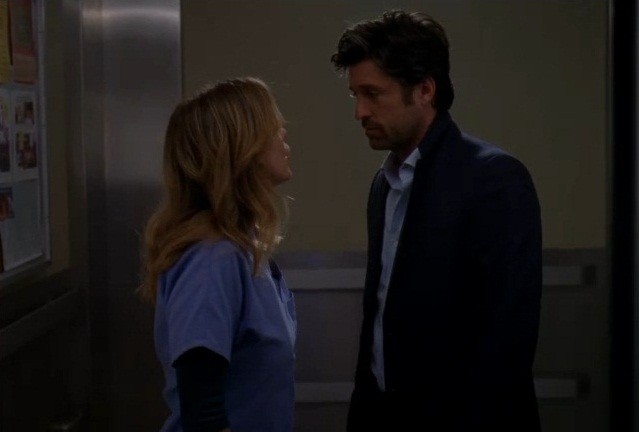 Callie (Sara Ramirez) and Arizona (Jessica Capshaw) continued their plans for Arizona to move in to Callie's apartment, which resulted in a minor debate over the décor. Mark was quick to point out that Callie she appreciate having a wonderful woman, and just paint the apartment beige like Arizona requested. When the biggest challenge for two main characters is paint, you have to wonder if the writers are slipping…
Grey's Anatomy continues to follow the trouble lives of the surgeons of Seattle Grace, but the rich storylines promise to make Season 7 one of the most emotional, turbulent and clever seasons to date. As an added bonus, the show soundtrack remains absolutely fabulous!