'Grey's Anatomy' Season 7 Ep. 16 Recap: New Homes & Romances, More Baby Talk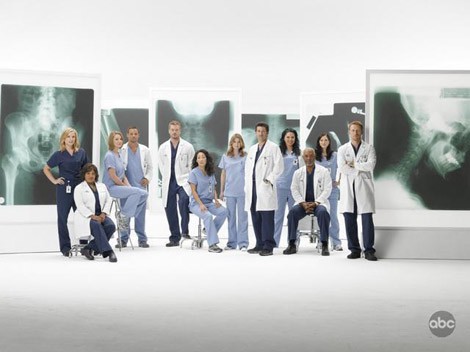 This week's episode of "Grey's Anatomy" Season 7 continued with the major themes of the season: Baby talk, budding romances, and life-altering decisions. While Meredith (Ellen Pompeo) and Derek (Patrick Dempsey) continued to try to conceive, Cristina (Sandra Oh) and Owen (Kevin McKidd) stumbled into the all-important, probably-should-have-had-before-we-got-married debate about future children.  
 Cristina is opposed to the idea, and Owen has been waiting for her to change her mind—or at least consider his desire for children. It devolved into a rather ugly fight quickly, with Cristina remaining completely stubborn about the issue. Meanwhile, in other "Grey's Anatomy" baby news…
 Meredith's vision started to blur early in the day, only to grow so severe by that afternoon that she couldn't participate in a surgery with Derek. Unfortunately, such side effects are possible with fertility treatments, so despite her near-ovulation status the new OBGYN on staff told her to stop the injections immediately. Naturally, this came as a huge disappointment to Meredith, who has been determined to get pregnant ever since her miscarriage during the explosive Season 6 finale. To add insult to injury, she's also indefinitely off of the surgical team until her eyes fully heal.
 Unless you've missed the last six weeks of "Grey's Anatomy," you're already aware that Callie (Sara Ramirez) and Mark (Eric Dane) are pregnant—which throws Arizona (Jessica Capshaw) into the mix as well, as Callie's girlfriend. "Grey's Anatomy" Episode 16 progressed this storyline, with the trio debating over which medical procedures Callie should opt for during her pregnancy. Mark seemed satisfied that he got is fair 33% of the vote during these kind of decisions, but Arizona expressed to Callie that a lifetime with Mark—as a family—was not her perfect happily ever after. Once again, she threw Callie's bisexuality in her face, saying: "Can we just be honest about how this is come kind of bi dream come true? I mean, you get the woman you love, and the guy best friend who's also a great lay, and then you get a baby—I mean, you get it all. And me? This isn't my dream—my dream doesn't look like this."
 This week's episode also continued the budding romance between Avery (Jesse Williams) and Lexie (Chyler Leigh) following her breakup with daddy-to-be Mark. Avery made it abundantly clear that he would like a shot as Lexie's boyfriend, telling her that he would be one of many guys in line to be with her after Mark. Last week, he asked Lexie to accompany him to the basketball game which had everyone in a frenzy to get off work; this week, he ended up in the shower with Lexie by the end of the episode, narrowly avoiding detection by April (Sarah Drew), who also lives in Meredith's house with them.
 Despite the wonderful roommate situation in the home she inherited from her mother, Meredith informed the group that she planned to unload the house once the dream home Derek is building for them was completed. In fact, the opening scene of "Grey's Anatomy" Episode 16 had Derek asking Meredith where she wanted the bathtub that had to be deep enough to cover her "knees and boobs at the same time."
 Alex (Justin Chambers) continued to be enamored by the new OBGYN Lucy (Rachael Taylor), who continues to shut him down after encouraging him to pursue her. Once again, I have a feeling that Alex has met his match with this one.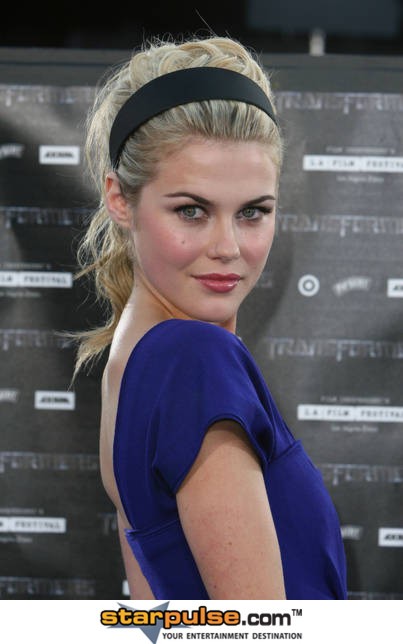 This week's episode of "Grey's Anatomy" featured a patient in Derek's Alzheimer's clinical trial, a mother and father with a young son. When it turned out that the song had a suspicious bump on his jaw—which turned out to be a potentially fatal medical complication—the routinely evil Dr. Stark (Peter MacNicol) instructed April and the others to inform child services on behalf of the boy. Naturally, the group refused—and Stark explained that protective services would only intervene if they had to, in his usual heartless way. April continued to campaign against making the phone call, and eventually she convinced Stark to drop the subject after promising to keep an eye on the boy herself when his mother came in every few weeks for the clinical trial appointments. Much to her surprise, Stark retaliated by asking her out to dinner—which she reluctantly accepted—because she managed to get through to him. Fortunately for the family, the mother was randomly selected to receive the medication and not the placebo.
 Let me reiterate: April agreed to go on a date with Stark, the current villain of Seattle Grace.
 The second medical case of the evening continued the budding romance theme, with a "Romeo and Juliet" scenario involving two star-crossed lovers who both suffer from Cystic Fibrosis. With the male half of the couple set to receive a transplant pair of lungs, Teddy (Kim Raver) had to insist that they immediately end their relationship as CF patients can transfer bacteria and the infection to each other. They refused at first, and finally the woman agreed to leave in order to get Teddy to continue with the surgery. However, it was Lexie who found her waiting outside. "You're killing him," she explained during the emotional scene, "you're taking a gun, and killing him. And there is nothing romantic about a joint suicide. It's cruel—to you, to him, to his parents—and to the family that just buried someone." In the end, her speech was a success, and the young man woke up alone in the recovery room.
 Adele Webber (Loretta Devine) made a second appearance in the emergency room in this week's episode, once again claiming she had taken a fall due to precarious circumstances. With two accidents so close together, Chief Webber (James Pickens Jr.) was forced to take the situation more seriously than he had during Episode 15 when Meredith approached him with her concerns. He put Bailey (Chandra Wilson) on the case, and instructed her to run "every test that has a name" on his wife. When everything came back clear, she told the Chief that if it was her she'd ask his close personal friend who happened to be an epic neurosurgeon to have a look. Finally, the Chief took her advice to heart, and asked Derek to take a look at his wife.
 No doubt, the situation between Callie, Arizona and Mark is bound to come to a head soon, and if the previews for "Grey's Anatomy" Episode 17 are to be believed Mark is about to learn that Lexie has moved on to someone else. Once again, she's dating a fellow surgeon—which happened recently with Alex, which Mark didn't handle well. What do you think will happen next? Leave us a comment below!