'Grey's Anatomy' Season 10: Five Spoilers You Need To Know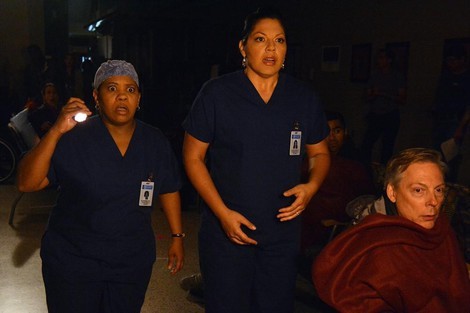 "Grey's Anatomy" is entering its 10th season, and after an exciting season 9 finale involving a storm, birth, near-death experience (or two) and relationship woes, fans can't wait to see what happens when the show returns on Sept. 26.
Spoiler #1: The series picks up right where it left off - in the middle of the super storm. Although the lights are back on in the hospital, a huge mudslide complicates matters and a bunch of firefighters get caught up in it, according to the Huffington Post.
The two-hour season premiere promises to be action packed.
Check out more spoilers on the following pages...