'Grey's Anatomy' Returns: Who Survives The Plane Crash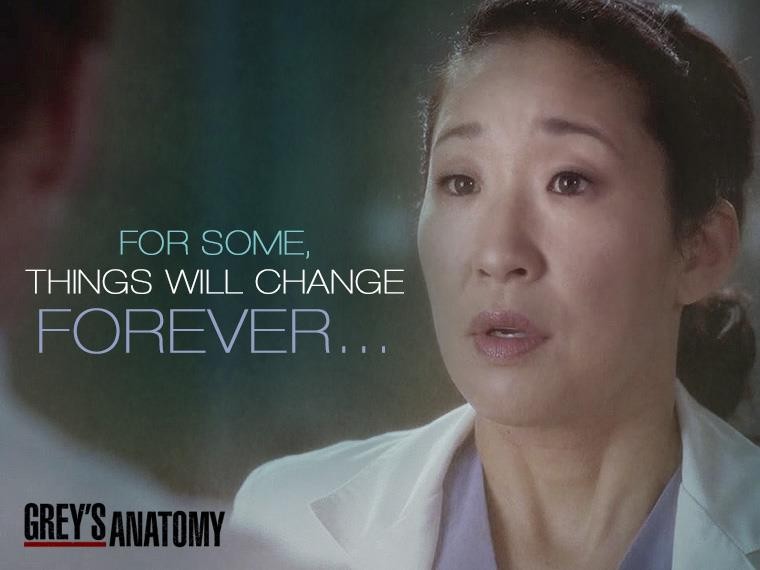 Grey's Anatomy fans were glued to their televisions last evening. After months of agonizing as to who survives the plane crash, the answers are finally here. Just don't let it give you an idea as to what will happen this season. Shonda Rhimes, creator and head writer, has announced nothing is what you think it will be this season.
The final episode of Season 8 left us wondering:
*Is Dr. McDreamy's hand injured to the point where he cannot perform surgery going forward?
*Will Dr. McSteamy get over Lexi's death after professing his love to her?
*Will Christina, who has suffered PTSD in the past, have difficulty after surviving such a horrific ordeal?
These questions and more were answered tonight. Season 9 began a few months after the crash. "Dying changes everything" were the first words from Meredith Grey as the show began. Many new faces. Remember, all our residents completed their residency during Season 8. The most interesting scene in the first few minutes was Dr. Miranda Bailey taking a less than "nazi" approach with a new intern, while Dr. Meredith Grey has clearly taken over the role as "the short, to the point, no BS type" of doctor. Her new nickname is Medusa - the monster. Dr. Hunt's explanation to an intern is that she is mean in order to make the interns great doctors, not because "she was in a plane crash."
Dr. Derek Shepherd's hand is going to be a significant storyline for this season. He was given clearance to return to work weeks ago by Cali, however, for the past few weeks he put off operating. Amazingly, this is the day he feels he is ready.