'Grey's Anatomy' Recap: 'I'm Winning'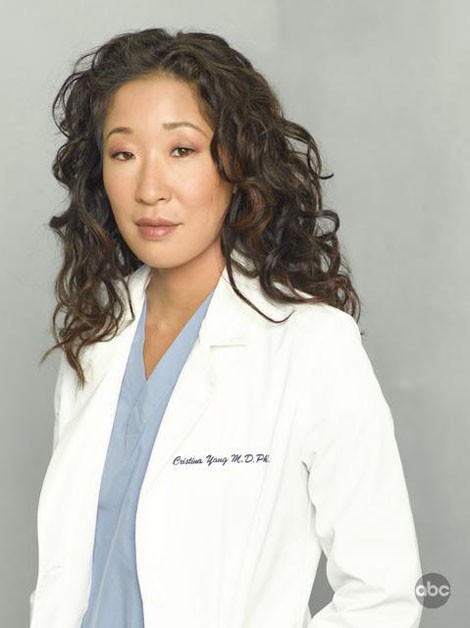 "The Harper Avery is one of the highest awards a surgeon can earn. They always make the calls to the nominees on the same Friday of the same month at 8 A.M. east coast time, 5 A.M. in Seattle," Meredith states in the opening voiceover, just as an alarm goes off. Meredith and Cristina wake up at 5 A.M. sharp in Cristina's bed, patiently waiting for some news. After a brief moment of hesitation, Cristina gets the call. She's been nominated for the Harper Avery Award. She tries to downplay the nomination at work, but her coworkers are thrilled – including Shane, who feels like he received a nomination, too. This forces Stephanie to pull a "swap monkey" to keep him in line. Cristina doesn't want to make a big deal out of her coveted nomination, but Meredith surprises her with a celebratory champagne toast party in her honor.
Meanwhile, Bailey finds it hard to accept Cristina's nomination and in turn, takes her anger out on Meredith before a potential kidney transplant between two best friends. When the donor backs out of the surgery, Meredith takes the fall, explaining that the labs were wrong and the two were not compatible after all. The donor eventually decides to go through with the surgery and Bailey takes over, dismissing Meredith from the case.
Bailey is also upset that her young patient, Braden, must remain in an isolated area because he has practically no immune system. Although he was told to stay in isolation, Braden leaves his "bubble" to play, causing a panic throughout the hospital. The crisis is averted when Alex finds the boy and returns him to his room. Although Alex makes a great save at the hospital, he decides to accept the offer at Dr. Lebackes' private practice.
Elsewhere, Derek and Callie play around with a new machine that can calculate emotions through images. Derek is surprised to learn that Jo only got excited over the thought of surgeries. Callie, on the other hand, only got excited when Meredith brought baby Bailey into the room. She's hesitant to tell Arizona she wants another child, but when she does, she's happy to know Arizona wants another, too.
Cristina continues to focus on her patients amid the chaos, including two siblings, Link and Ivy, who are both suffering from the same heart condition. Frankie, one of the other siblings, is no longer a patient (thanks to Cristina) but still remains a fixture at the hospital. When Cristina realizes that Link needs a heart immediately, Owen convinces the FDA to send an artificial heart to the Harper Avery nominee – and Jackson foots the costly $25,000 bill for the private jet with his personal credit card, throwing April into a tailspin over money.  At the end of the day, Cristina eventually shares her excitement over her nomination to Owen, who sincerely believes Cristina will win.