'Grey's Anatomy' Producers Planning A Musical Episode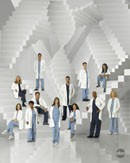 Grey's Anatomy is to be turned into a musical for a one-off episode which will test the cast's singing skills.

The medical drama, which stars Ellen Pompeo and Patrick Dempsey, will follow in the footsteps of hit teen series Buffy The Vampire Slayer, which produced a popular all-singing-all-dancing installment in 2001. Executive producer Shonda Rhimes is adamant the musical episode will be done tastefully, and insists fans will be surprised by some of the stars' talent.

She tells TVGuide.com, "Nobody is going to be dancing and singing down the halls; that's not our show. Our show is known for its music. I very much wanted to do something that was musical without being a musical...

"You will be very surprised to discover that some people sing quite well. That's sort of a little gift to the fans, to discover that people who are not necessarily known for singing have pretty great voices. Also, some people won't be singing because it doesn't go with the story.

"We keep saying that season six and seven are seasons to try anything and everything that we've always wanted to do. I've wanted to do a musical episode since the first day we started shooting season one. Now, we're in that place that we have the space to try it."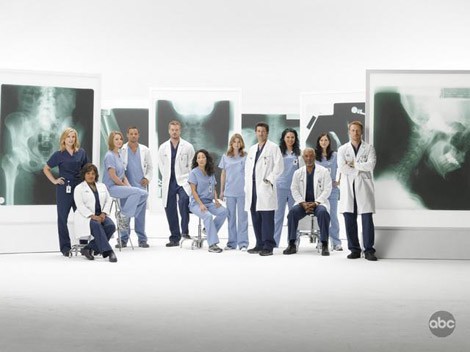 Click Here For More Grey's Anatomy Pictures