'Grey's Anatomy' Celebrates 200 Episodes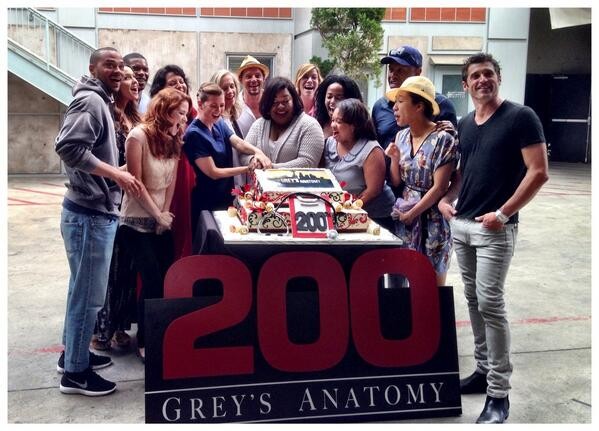 The cast and crew of Grey's Anatomy are enjoying their impressive 200-episode milestone with a huge celebration including a themed cake, exclusive behind-the-scenes photos and a special surprise gift from executive producers Shonda Rhimes and Mark Gordon: a Caribbean cruise!
Last week ABC's Publicity Twitter account (@ABCPublicity) tweeted a photo of the customized cake with the message: "Congrats to #GreysAnatomy on 200 episodes! Such a fantastic milestone! (The 200th ep will air 10/10)."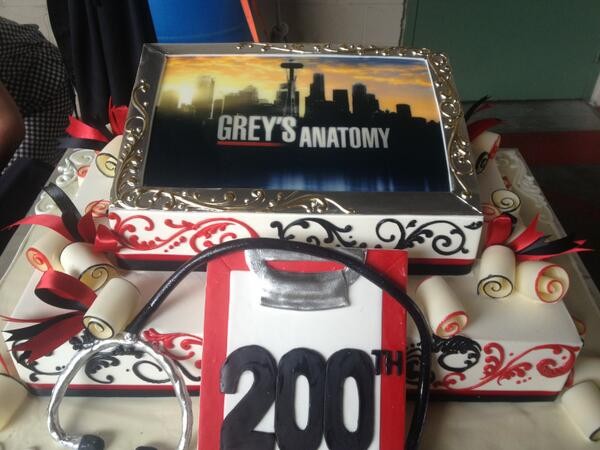 To celebrate the big milestone, Shonda Rhimes gifted the cast and crew with a Caribbean cruise. Star Ellen Pompeo photographed Rhimes' announcement on Instagram, joking that her boss has been "hanging with Oprah too much."
Shonda Rhimes shared her gift with fans on WhoSay: "Happiness is giving everyone on the crew at @greysabc a @royalcaribbean cruise. Blessed to have 200 episodes! #ROYALWOW"
Continue along to see more behind-the-scenes photos from the cast and crew.
Grey's Anatomy returns on Thursday, September 26 at 9 p.m. ET on ABC.