Greg Louganis And Louie Anderson Take The Plunge With ABC's 'Splash'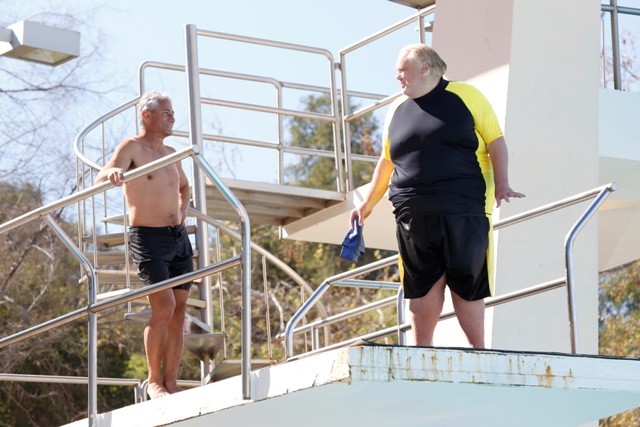 ABC has decided to bring competitive diving back to the airwaves with Splash, which premiered last night on the Alphabet network. The show features ten celebrities learning how to perform various feats – and in some cases, face their fears – while hoping to pass muster with professional judges.
Diving legend Greg Louganis is the "dive master" and coach for this show, the second of its recent kind (following FOX's blink-and-you-missed-it The High Dive: Stars in Danger, which ran earlier this year). Greg (pictured above left) recently joined BFTV, along with one of the celebrity competitors, comedian Louie Anderson (above right), for a chat about Splash.
In the video interview below, Greg and Louie talk about why they decided to take the plunge with the show, and what's going to make each of them consider the venture a success.
Splash airs Tuesdays at 8 PM ET/PT on ABC.
(c)2013 Brittany Frederick. Appears at Starpulse with permission. All rights reserved. No reproduction permitted. Visit my official website and follow me on Twitter at @tvbrittanyf.