Green Day's Latest Video, Miyazaki's 'Ponyo' Trailer, Kate Voegele's New Single & More (Videos)

Green Day
just premiered the video for their new single, "21 Guns," exclusively on MySpace Music. The trailer for
Ponyo
, Hayao Miyazaki's latest animated feature, was finally released in the U.S. by Disney.
Shia LaBeouf
&
Megan Fox
talk
Transformers 2
. An unbelievable basketball shot; what happens in Vegas doesn't always stay there; and
Kate Voegele
debuted her new video, "99 Times". Check 'em all out!
Green Day dropped the video for their latest single, "21 Guns", exclusively on MySpace Music. The song is off the band's latest album,
21st Century Breakdown
.
Green Day's "21 Guns":


The trailer for Miyazaki's latest animated feature to hit the U.S.,
Ponyo
, was released by Disney this week. Looks like Miyazaki's got another winner on his hands, check it out:
"Ponyo" Trailer:


"Transformers: Revenge of the Fallen" opens tomorrow! Shia & Megan talk kissing and engine work;
John Turturro
talks about getting too high...
8th grader at Brecksville-Broadview Heights Middle School in Breksville, Ohio, nails a full court basketball shot. This is surely a once-in-a-lifetime shot. Oh yeah, he does a front flip first. Take a look:
8th grader makes unbelievable basketball shot:


Unfortunately, some things don't stay in Vegas. Check out his funny commercial for horse racing:
Horse racing commercial:


Kate Voegele premieres the video for her new single, "99 Times". The video features
Dancing With The Stars
alum
Derek Hough
. You can see Kate on
One Tree Hill
on the CW.
"99 Times":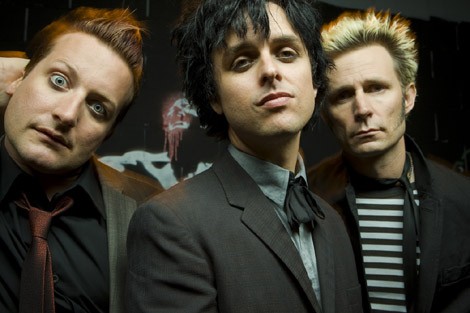 Image © Reprise