Green Day's Billie Joe Armstrong Producing Son's Debut Rock Album

Green Day frontman Billie Joe Armstrong is giving his rocker son a big career boost by producing the budding star's debut album with his band Emily's Army.

Drummer Joey, 16, formed the group with his pals Travis Neumann and brothers Max and Cole Becker last year and the "American Idiot" hitmaker quickly snapped them up, signing them to his label Adeline Records.

But Armstrong has also taken charge of production duties for Emily's Army's first project, "Don't Be A D---," and he admits the teens' record shows a lot of promise.

He tells Spin.com, "The record has a lot of youthful punk rock attitude. They're raw. It's well played, has great hooks and is catchy as hell."

"Don't Be A D---" is due for release in June.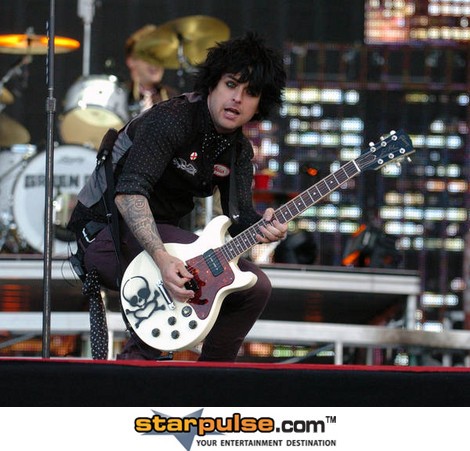 Latest Green Day headlines:
• 'American Idiot' Heading To The Big Screen
• The 'Top 10 Best Rock Bands Ever' Are...
• Melissa Etheridge Is An 'American Idiot'
More Green Day news & articles