Green Day To Release Two New Documentaries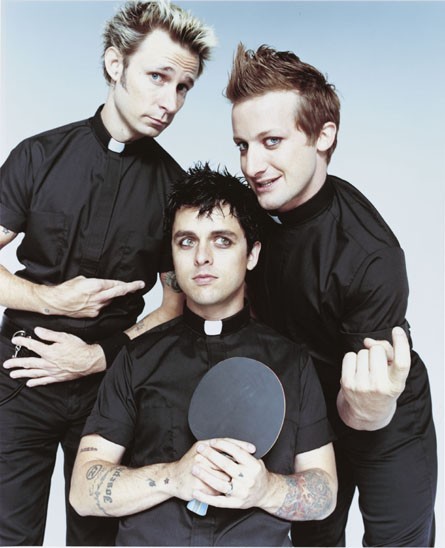 Rockers Green Day have given fans a glimpse of their life on stage by shooting two new documentaries.

Filmmakers Tim Lynch and Tim Wheeler have teamed up with the American Idiot hit-makers to film the making of the band's upcoming three albums, Uno!, Dos!, and Tre!, which are set for a staggered release, beginning in September.

The project will feature footage of Green Day performing in clubs and recording new tunes and frontman Billie Joe Armstrong insists the first of the films will be fast-paced and music-based.

He tells Billboard.com, "It's not going to be the sitting down, head shot of me going, 'We started out blah blah blah.' We wanted to get into lifestyles of rock 'n' roll and playing rock 'n' roll and letting the story kind of tell itself rather than create revisionist (history)."

The second movie will be composed of vintage footage from the group's early days, which will cover the years between its 1987 formation and 1994 - the year Green Day gained widespread notoriety for their Grammy Award-winning album Dookie.

Bosses at Green Day's label, Warner Bros., hope to release the first movie early next year.