Green Day To Release Skateboard Line To Raise Money For Children's Hospital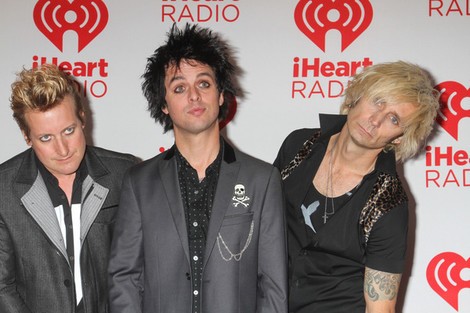 Green Day have joined forces with a skateboard company to create a line of boards inspired by the band's latest multi-album release to raise money for charity.

The punk rockers have teamed up with Real Skateboards, one of the biggest board companies in the country to benefit the Children's Hospital & Research Center in Oakland, California, where the sister of frontman Billie Joe Armstrong works.

Real Skateboards co-founder Jim Thiebaud is a long-time friend of Armstrong and collaborated with the band on the custom boards, which feature designs mimicking the graphics for their Uno!, Dos!, and Tré! album set.

Thiebaud tells the New York Daily News, "It's a true collaboration with Green Day. I've been friends with Billie Joe for more than 15 years. I grew up in Berkeley and Oakland... Skateboarding is an amazing platform. It's not just about pushing a board; you can use it to change the world... Billie Joe's sister works at Children's Hospital, and he suggested it. It's entirely Green Day. I'm just lucky to be a part of it."