Green Day Gives iHeartRadio Fans Classic Rant And Smashing Guitar Scene (Video)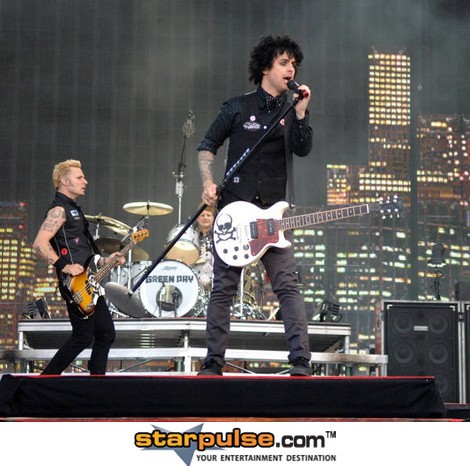 Day two of the iHeartRadio Fest taking place in Las Vegas highlight appeared to be a frustrated Billy Joe Armstrong of Green Day. The band was about to debut a song from their new album, when a teleprompter from concert officials said they had "one minute" left.
The band stopped playing and Armstrong gave iHeartRadio officials a piece of his mind. "I'm going to play a f---ing new song," he said. "F--- this sh--. Gimme a f---ing break. One minute left. One minute f---ing left. You're going to give me one minute," ranted Armstrong.
Armstrong went on, "I'm not Justin Bieber, you motherf*ckers! You gotta be f*ckin' joking. I got one minute, one minute left. Now I got nothing left. Let me show you what one minute f*cking means." He then smashed his guitar and the band left the stage.
The band was also originally scheduled to hit the stage at 11:05 but was delayed 25 minutes from extended performances from Usher and Jason Aldean.