Green Day Cancels Voodoo Festival Show In New Orleans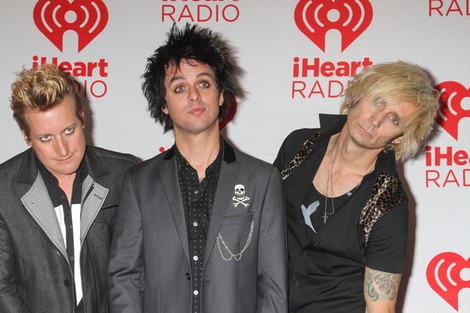 The headliners of the Voodoo Music Festival, multi-Grammy winning punk rock band Green Day, have pulled out of the show, leaving many fans disappointed. The band, consisting of Billie Joe Armstrong, Mike Dirnt, Tre Cool and Jason White, were supposed to perform at the Voodoo Music + Arts Experience on Oct. 27 at City Park in New Orleans.
"We, like everyone, were looking forward to having Green Day back at Voodoo," says Stephen Rehage, the founder/producer of VOODOO. "Their 2004 performance was one of the festival's greatest. We are obviously disappointed in the news, but realize the health and well-being of Billie Joe is the most important thing right now.  We wish him and the entire Green Day family the best and offer them our full support."
The news of Green Day's cancellation of the show at VOODOO comes just a month after lead singer Billie Joe Armstrong was admitted into a rehabilitation center for substance abuse. The singer had a meltdown in September while performing onstage in Las Vegas, as he smashed his guitar and stomped off the stage.
VOODOO  will take place at City Park from Oct. 26 to Oct. 28, marking its 14th consecutive year.  The line-up for the music festival includes music of different genres, which reflects the cultural diversity in the city of New Orleans. Headliners include Neil Young & Crazy Horse, Dave Stewart and Skrillex.