Who could forget Lucy and Desi from
I Love Lucy
, Bert and Ernie from
Sesame Street
, Jim and Pam from
The Office
or
Beavis and Butthead
from MTV? There are some television duos that have such a prominent existence in your head, that you have a hard time imagining one half of the duo without the other one. Here are some more great television duos.
Jemaine and Bret
(
Flight of the Conchords
) -
Jemaine Clement
and
Bret McKenzie
are a New Zealand comedy duo who now stars on the hit HBO show, Flight of the Conchords. This duo will have you rolling on the ground laughing with their crazy songs and characters. Just watch the Billy Idol episode and you'll know what we're talking about!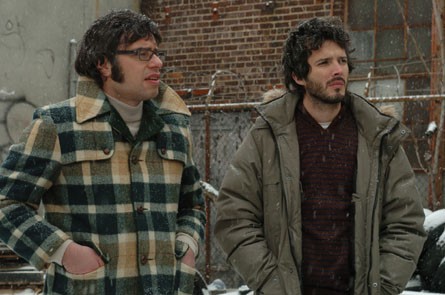 Miss Jay and Jay Manuel
(
America's Next Top Model
) - Jay Manuel, the more masculine of the duo is also known as "Mister Jay" while his counterpart J. Alexander is the more feminine "Miss J." The two don't hold back when it comes to criticizing the model wannabes. The opening season of the most recent cycle featured the two wearing "space suits". Isn't that reason enough to love them?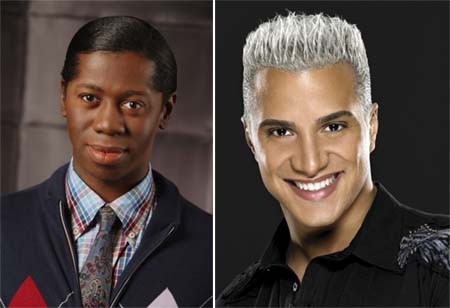 Joey and Chandler
(
Friends
) - Joey Tribbiani and Chandler Bing were hilarious as best friends and roommates on Friends. Together, they bought a chick and a duck as pets and acted as if this was normal! The two loved to hang out and watch the opening of
Baywatch
in their apartment while lounging on matching brown recliners. Could there be a more hilarious duo?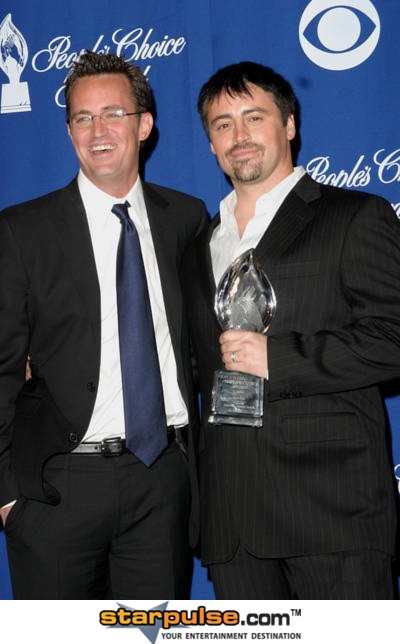 Karen and Jack
(
Will & Grace
) - Will & Grace may have had their names in the title of the sitcom, but Karen and Jack stole the show. The unlikely pair consisting of a rich socialite drunk and a gay actor gave the show many of laughs.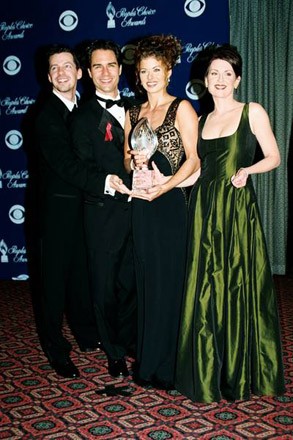 Zack and Kelly
(
Saved by the Bell
) - Bayside High School sweethearts Zack Morris and Kelly Kapowski were the television idols to every teen couple in America. It was crushing when Kelly broker up with Zack for Jeff at the costume ball, but fans knew the two would get back together. They eventually ended up getting married! Now that's a happy ending!
Mark and Amanda
(
Ugly Betty
) - This snotty duo is hilarious to watch on Ugly Betty but you would never want to get on either of their bad sides. Amanda's job as the office receptionist is a joke because she doesn't even answer the phones half of the time. She's off scheming and making fun of co-workers with her best bud, Mark.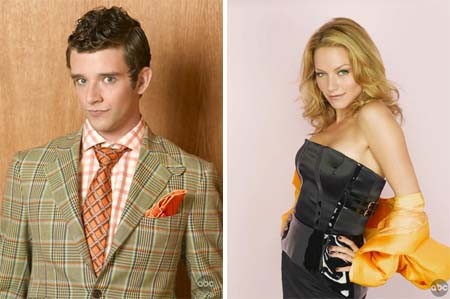 Stewie and Brian
(
Family Guy
) - Stewie Griffin is a baby who speaks with an English accent and Brian is a talking dog who can understand him. What more could a viewer ask for? The show is great as it is but this pair makes it ridiculous in a "should I be laughing at that?" kind of way.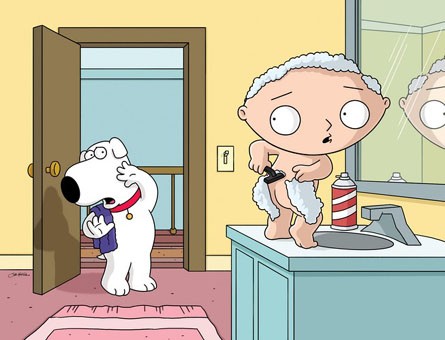 Charlie and Frank
(
It's Always Sunny in Philadelphia
) - Charlie is part owner of Patty's Pub while Frank actually runs the show and is quite possibly his real father. The two find themselves in crazy situations most of time, whether it's in their dumpy apartment or when Charlie ends up in his "green man" suit while tripping on acid Frank slipped him.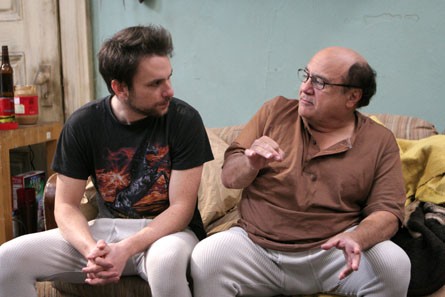 Bret Michaels and Big John
(
Rock of Love
) - While Bret is the heartthrob and object of the ladies affection on Rock of Love, Big John is by his side the entire time. Somebody has to keep those horny ladies in check with a straight face.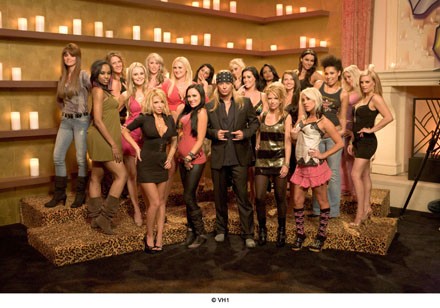 SpongeBob and Patrick
(
SpongeBob SquarePants
) - One of Nickelodeon's top cartoons is not just for kids. The humor on SpongeBob SquarePants is geared towards adults as well and has a universal fan base. SpongeBob and his best friend, Patrick are so naïve that viewers feel bad for them but want to hug them at the same time. Who doesn't love a starfish and a sponge with a sense of humor?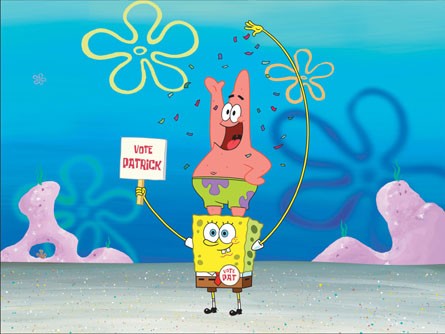 Who are your favorite TV Duos?
Story by
Erin Demchak
Starpulse contributing writer