'Gravity' Breaks October Box Office Records With $55.6 Million Debut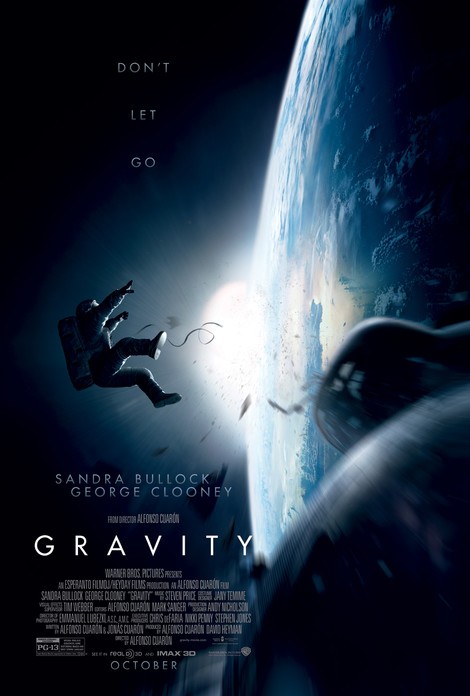 Space thriller "Gravity," starring Sandra Bullock and George Clooney, dominated the weekend box office and set a record for the month of October with $55.6 million in ticket sales.
According to Warner Bros., the film also earned $27.4 million from international theaters.
In the film, Bullock plays a new astronaut, while Clooney is her mission commander. During a space walk, they are shot into space with their oxygen running out and little hope of returning back to earth.
Critics loved the film, and it received a 98 percent positive rating on movie review website RottenTomatoes.com. According to our review, "'Gravity' is a story of a woman's passage from a place of loss to a place where she rediscovers her purpose and her passion for life."
Last week's number-one film, the animated "Cloudy With a Chance of Meatballs," fell to the number-two spot with $21.5 million. Gambling drama "Runner Runner" starring Justin Timberlake and Ben Affleck debuted at number three with $7.6 million. The film was bashed by critics.
Rounding out the top five were "Prisoners," starring Hugh Jackman ($5.7 million) and Ron Howard's "Rush" ($4.4 million).
Tom Hanks' "Captain Phillips" had a limited release in 800 theaters on Saturday. Sony has not yet released the numbers for the film about a ship hijacked by Somali pirates.