'Gravity', 'American Hustle' & '12 Years A Slave' Among Oscar Front-Runners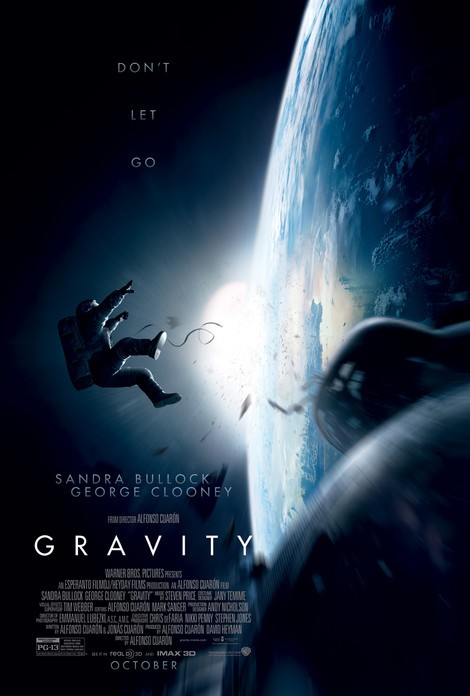 This year's Best Picture Oscar winner may well have to defy "Gravity" to take home the coveted trophy. Alfonso Cuaron's groundbreaking interstellar thriller leads a pack of nine movies vying for the top prize on Sunday in Los Angeles.

The film was one of 2013's biggest blockbusters, earning over $700 million dollars at the box office. The movie centers on a routine spacewalk that goes wrong. After their shuttle is destroyed, a brilliant engineer (Sandra Bullock) and veteran astronaut (George Clooney) are abandoned in space, tethered to nothing but each other as they try to get back home again.

"American Hustle" joins the "Best Picture" list with 10 nominations, also garnering nods for its four lead actors as well as its frontrunner status for best picture. The film stars Christian Bale, Bradley Cooper, Amy Adams and Jennifer Lawrence.

Rounding out the top three for the "Best Picture" win is "12 Years A Slave," which tells the true story of Solomon Northup, a free black man from upstate New York who is abducted and sold into slavery.

Also in contention are "Dallas Buyers Club" "Her" "Nebraska," "The Wolf Of Wall Street," "Captain Phillips" and "Philomena."
Starpulse is hosting an Oscars Twitter party!

Join us live from the red carpet at 5:30 ET and press room as we tweet photos, quotes and commentary from Hollywood's biggest night of the year. We welcome you to share your funny, sincere or snarky comments and predictions with us as the ceremony unfolds!

Follow us @Starpulse #StarpulseOscars