Gratuitous Cleavage Shots Of The Day: Dita Von Teese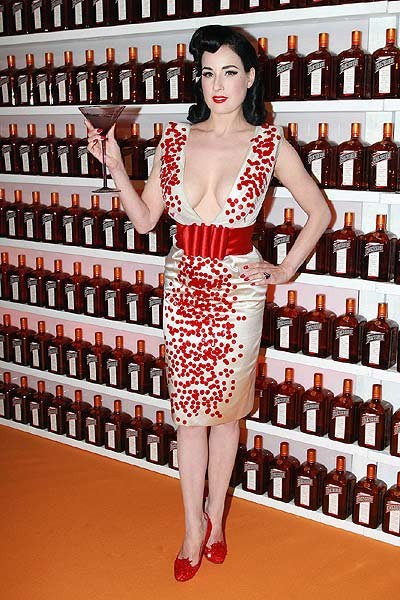 Dita Von Teese sexed up the Cointreau Cointreauversial Party in Sydney, Australia, on Thursday with an eye-popping (or should we say cleavage-popping) red and white dress.

Dita wants to make a mark in fashion by launching her own range. The raven-haired beauty is turning her attention to fashion icons for inspiration, but she's adamant her range would be unlike anything available from other celebrities.

The burlesque star is suing a former landlord for his anti-Semitic comments leveled at her managers. Von Teese was appalled when the property boss fired off a letter warning her to "beware Jews" after she instructed her Jewish business partners to approach the landlord when he failed to pay back a $5,000 deposit.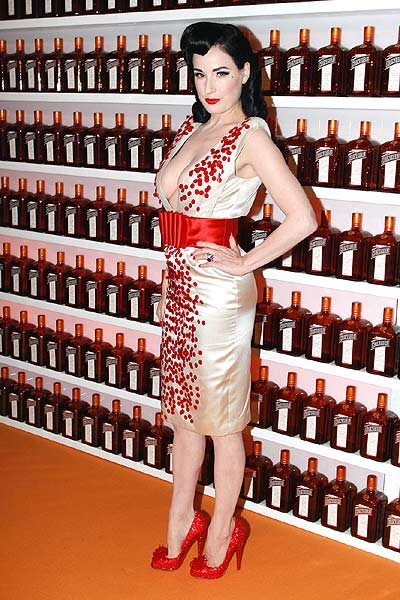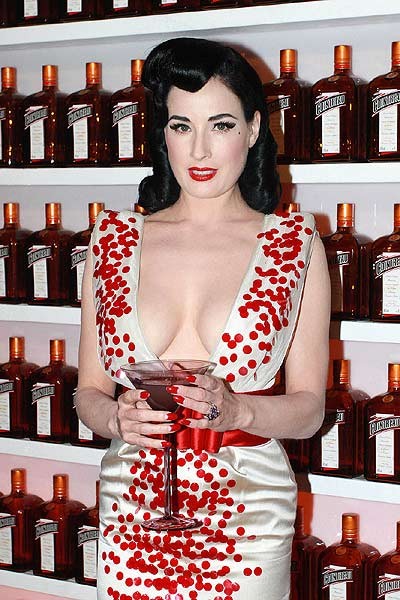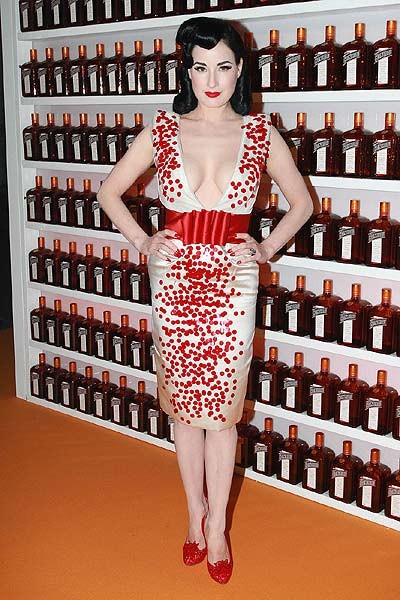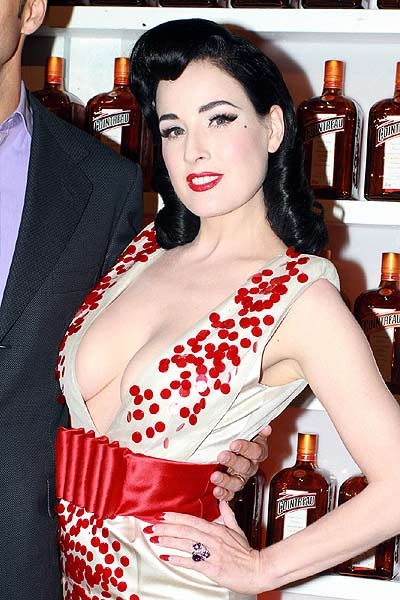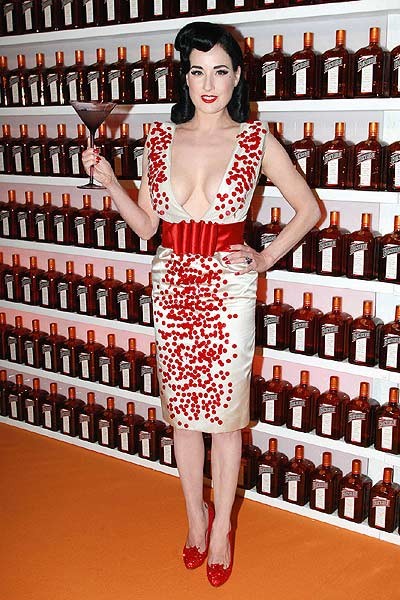 More: Celeb Photo Features | Fashion Photo Features
Click for more great Dita Von Teese pictures: