Grateful Dead Exhibit Coming To The Rock And Roll Hall Of Fame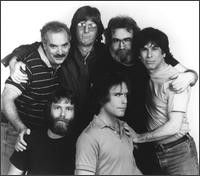 The Grateful Dead's career will be the focus of an upcoming tribute exhibition at The Rock and Roll Hall of Fame and Museum in Cleveland, Ohio.

The show will feature memorabilia including guitars, handwritten notes and Mickey Hart's custom-painted drum kit.

The exhibition, due to open in April, will be launched with a special event featuring a performance by The Mickey Hart Band.
 
Museum vice president Jim Henke, says, "In a 30-year career, this group wrote their own rules and created a community unlike any band before or since."
 
The group officially disbanded in 1995 following the death of frontman Jerry Garcia, but the other members have since toured with various different line-ups.