Graphic Artist Storm Thorgerson, Who Designed Pink Floyd's 'Dark Side Of The Moon' Cover, Dies At 70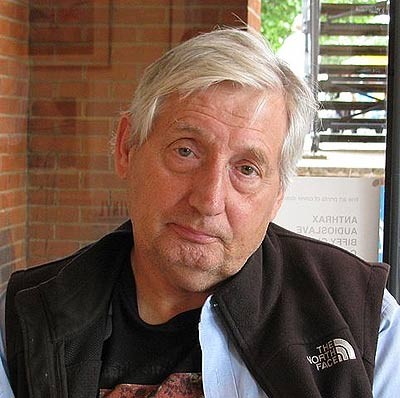 Storm Thorgerson, the British graphic artist who designed Pink Floyd classic album "Dark Side Of The Moon" has died after a battle with cancer. He was 70.

Thorgerson met Roger Waters and late Floyd singer/guitarist Syd Barrett while attending the Cambridgeshire High School for Boys in Cambridge, England, and became friends with the band's founders and was brought on to design some of their earliest albums, including 1973's iconic "Dark Side Of The Moon."

A statement released by Thorgerson's family reads: "He had been ill for some time with cancer though he had made a remarkable recovery from his stroke in 2003. He is survived by his mother Vanji, his son Bill, his wife Barbie Antonis and her two children Adam and Georgia."

A tribute on the band's Facebook page reads: "We are saddened by the news that long-time Pink Floyd graphic genius, friend and collaborator, Storm Thorgerson, has died. Our thoughts are with his family and many friends."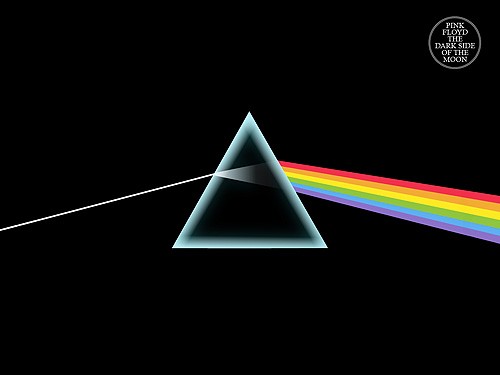 Singer/guitarist David Gilmour, who also met Thorgerson in his teens, also paid tribute to the artist, adding, "We first met in our early teens. We would gather at Sheep's Green, a spot by the river in Cambridge and Storm would always be there holding forth, making the most noise, bursting with ideas and enthusiasm. Nothing has ever really changed.

"He has been a constant force in my life, both at work and in private, a shoulder to cry on and a great friend. "The artworks that he created for Pink Floyd from 1968 to the present day have been an inseparable part of our work. "I will miss him."

In all, Thorgerson designed the covers for 15 Pink Floyd albums, including "Wish You Were Here," "Animals," and "A Momentary Lapse of Reason." The artist said the image of a lone cow standing in a field for the band's 1970 album "Atom Heart Mother" left record company execs "completely berserk," according to the Associated Press.

He also designed covers for the likes of Led Zeppelin ("Houses of the Holy"), Genesis ("...And Then There Were Three..."), and the Scorpions ("Lovedrive").

Ironically, Thorgerson also designed the 2002 cover for Megadeth's "Rude Awakening" DVD. One of the band's earlier names before settling on Pink Floyd? The Meggadeaths.

Thorgerson is survived by his wife Barbie Antonis, his son Bill, mother Vanji, and Antonis's two children, Adam and Georgia.