Grammy-Nominated Artist Matisyahu Returns With EP; Tour

Produced by David Kahne (
Paul McCartney
,
Regina Spektor
,
Sublime
),
Shattered
features songs from
Matisyahu
's forthcoming album, recorded and mixed in Jamaica, New York, Los Angeles, and Virginia.
Several guest artists contribute to the four-song EP: ground-breaking Jamaican reggae rhythm section
Sly & Robbie
(drums and bass, "Two Child One Drop" and "I Will Be Light"), son of legendary reggae artist
Freddie McGregor
and among Jamaica's youngest and most innovative young producers Stephen McGregor (co-producer, keyboards, drum-programming, "Smash Lies") , Fish (drums, "So Hi So Lo") and Norwood Fisher (bass, "So Hi So Lo") of the legendary L.A. alt-punk-ska band Fishbone and experimental turntablist Ooah from the Glitch Mob (co-producer, co-writer, drum programming on "Two Child One Drop").
Enjoy a free copy of "Smash Lies", off of
Shattered
:
(MP3)
Matisyahu On The Road
Matisyahu's fall tour has started. Don't miss your chance to see him live and hear all of his new music. In addition to guiding fans through songs from his forthcoming album during listeing parties after each show on the fall tour, Matisyahu is offering a free download of a bonus track from Light along with the opportunity to receive a free audio download of a Matisyahu concert of their choice.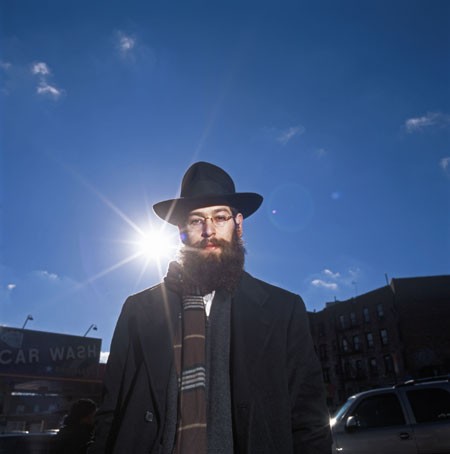 10.22.08 - Egyptian Room at Murat Center - Indianapolis, IN
10.23.08 - The Fillmore Detroit - Detroit, MI
10.25.08 - Mr. Smalls theater - Millvale, PA
10.26.08 - Magic City Music Hall - Johnson City, NY
10.28.08 - Lupo's Heartbreak Hotel - Providence, RI
10.29.08 - Orpheum theater - Boston, MA
10.30.08 - Electric Factory - Philadelphia, PA
11.01.08 - Ram's Head Live - Baltimore, MD
11.02.08 - Wellmont theater - Montclair, NJ
11.03.08 - Sixth and I Historic Synagogue - Washington, D.C.
11.04.08 - Virginia Tech University—Burruss Hall - Blacksburg, VA
11.06.08 - Norva Theater - Norfolk, VA
11.08.08 - Variety Playhouse - Atlanta, GA
11.09.08 - House of Blues - New Orleans, LA
11.10.08 - House of Blues - Houston, TX
11.11.08 - Stubb's Waller Creek Amphitheater - Austin, TX
11.13.08 - Palladium Ballroom - Dallas, TX
11.15.08 - Marquee theater - Tempe, AZ
11.17.08 - House of Blues - San Diego, CA
11.18.08 - Club Nokia - Los Angeles, CA
11.19.08 - Bell Memorial Union Auditorium - Chico, CA
11.20.08 - Grove of Anaheim - Anaheim, CA
11.22.08 - House of Blues - Las Vegas, NV
11.23.08 - Warfield theater - San Francisco, CA
11.24.08 - The Catalyst - Santa Cruz, CA
11.26.08 - Harry O's - Park City, UT
11.29.08 - Ogden theater - Denver, CO
11.30.08 - Fox theater - Boulder, CO
12.06.08 - Headliners Music Hall - Louisville, KY
12.07.08 - Cannery - Nashville, TN
12.09.08 - Blue Note - Columbia, MO
12.11.08 - Bogart's - Cincinnati, OH
12.14.08 - House of Blues - Cleveland, OH
12.16.08 - Phoenix Concert theater - Toronto, ON
12.17.08 – Metropolis - Montreal, QC
12.18.08 - Higher Ground - Burlington, VT
Matisyahu talks about his upcoming album:


Matisyahu'S Third Annual Festival Of Light In New York City
December 21st marks the start of Matisyahu's third annual Festival of Light in New York City. The eight-show series includes dates in Manhattan and Brooklyn for a total of four shows in each borough, featuring special guests each night, including
Brett Dennen
,
Easy Star All-Stars
,
Assembly of Dust
, Asher Roth, The Leevees, Little Jackie, U Melt and a special surprise DJ soon to be announced. The festival begins December 21, the first night of Chanukah, and concludes December 30.
Tickets are on sale now and may be purchased either through no fee box offices at the Mercury Lounge in Manhattan and Williamsburg Music Hall in Brooklyn or at
Ticketmaster.com
.
12.21.08 -Webster Hall w/ DJ set by TBA - New York, NY
12.22.08 - Webster Hall w/ The Leevees - New York, NY
12.23.08 - Webster Hall w/ U Melt - New York, NY
12.25.08 - Webster Hall w/ Easy Star All-Stars - New York, NY
12.27.08 - Music Hall of Williamsburg w/ Asher Roth - Brooklyn, NY
12.28.08 - Music Hall of Williamsburg w/ Assembly of Dust - Brooklyn, NY
12.29.08 - Music Hall of Williamsburg w/ Little Jackie - Brooklyn, NY
12.30.08 - Music Hall of Williamsburg w/ Brett Dennen - Brooklyn, NY
Click the pics for gallery & larger images