Graham Norton Pranks Emma Stone With Spice Girls Reunion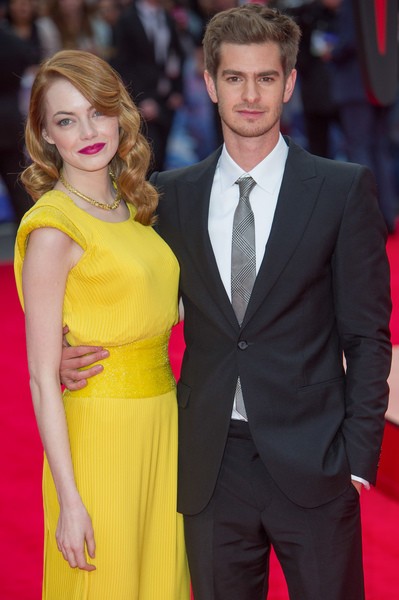 Emma Stone has been asked about her Spice Girls fandom quite a bit while she tours around the world promoting her upcoming film Amazing Spider-Man 2 – so talk show host Graham Norton had to pull a Spice Girls-themed prank on her.
"I feel like I've been talking more about the Spice Girls on this press tour than I have about the movie," Stone told Norton during her appearance on the show. Of course, co-stars Jamie Foxx and Andrew Garfield were there as well.
Norton brought up the recent story from Australia, where Stone wept while listening to Mel B.'s message for her. "You understand in the UK. I was a fiend, I was obsessed with the Spice Girls... and they taught me about 'Girl Power.'"
Stone revealed her favorite Spice Girl was Emma Bunton, a.k.a. Baby Spice, because they were both blonde (although Stone usually rocks red hair nowadays) and have the same name.
"So you're telling me you've never met a Spice Girl?" Norton teased. As for what happens next, well... watch the video above.