Graham Nash Donating Song Proceeds To Haiti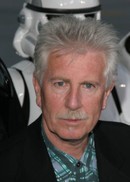 Singer/songwriter Graham Nash is to donate proceeds from his hit tune "Our House" to a charity rebuilding communities in earthquake-ravaged Haiti.

A devastating earthquake rocked the country in January, 2010, killing thousands and leaving many more homeless, and now the singer has pledged his support to the area by offering up the royalties from his popular 1970s song to be used in the nation's recovery efforts.

He says, "We have to share our good fortunes with those who don't have any. We need to share the love."

All iTunes download sales made until January 2012 will be used by Habitat for Humanity to build new housing facilities and upgrade local shelters.