Grace Jones: The Original Lady Gaga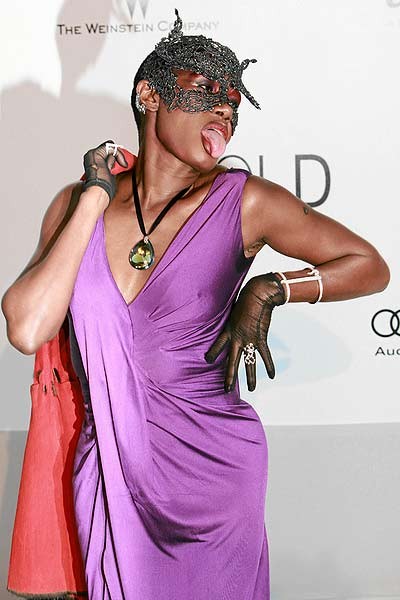 Ah, Grace Jones. You've got to love her for her originality and because she was (and still is) the original Lady Gaga before Gaga was even saying "ga ga" and pooping in her diapers. But what's going on with this mask?

Grace showed up at amfAR's Cinema Against AIDS Gala in France last week and spoiled a perfectly fine lavender dress with a very odd head accoutrement. Wait, what? No, it's not spoiled, it's just Grace being Grace!

The original Lady Gaga recently turned down an offer to collaborate with the copycat Grace Jones because she refuses to team up with a star who has been "copying" her style.

She explained, "I'd just prefer to work with someone who is more original and someone who is not copying me, actually. Well, you know, I've seen some things she's worn that I've worn, and that does kind of p**s me off. I wouldn't go to see her."

Touche.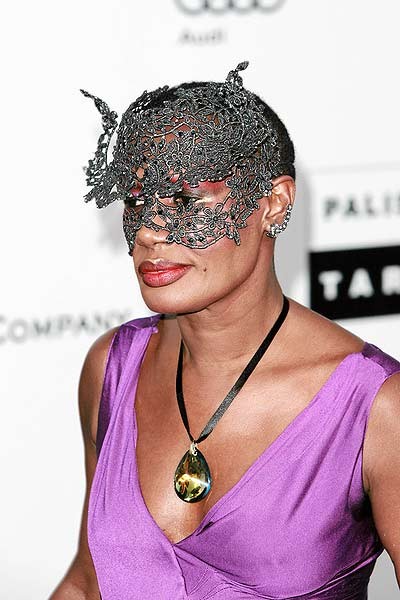 ^ click for next image ^
Click the pics for larger images:
- Click here for more Grace Jones pictures! -