GQ Removes Russell Brand From Magazine Following Nazi Comments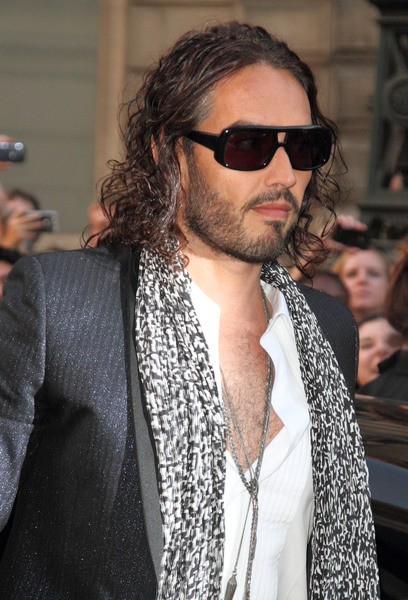 GQ has removed Russell Brand from their Man of the Year issue after he made connections to the awards show sponsor's ties to Nazi Germany.
Last month, Brand took on fashion Brand Hugo Boss for making Nazi uniforms in the 40s. "Also glad to grace the stage where Boris Johnson just made light of the use of chemical weapons in Syria, meaning that GQ can now stand for 'Genocide Quips.' I mention that only to make this next comment a bit lighter. 'Cause if any of you know a little bit about history and fashion, you'll know that Hugo Boss made the uniforms for the Nazis. And the Nazis did have flaws. But they did look f---ing fantastic, let's face it, while they were killing people on the basis of their religion and sexuality."
Brand was ushered out of the after-party as he yelled "Nazi sympathizers." Brand later tweeted: "GQ editor: 'What you did was very offensive to Hugo Boss.' Me: 'What Hugo Boss did was very offensive to the Jews.'"
Now GQ has given Brand a reason to bring up the event again, after the magazine decided to keep him out of the issue chronicling the winners of their awards. This year, the Oracle award was nowhere to be seen, even though brand won it.
Brand tweeted, "GQ cleansed me from their issue. That's what they do when they don't like something. I guess that's why they dig the Nazis."