Got Ray? Ray Rice Named New Face Of National Milk Mustache 'Got Milk?' Campaign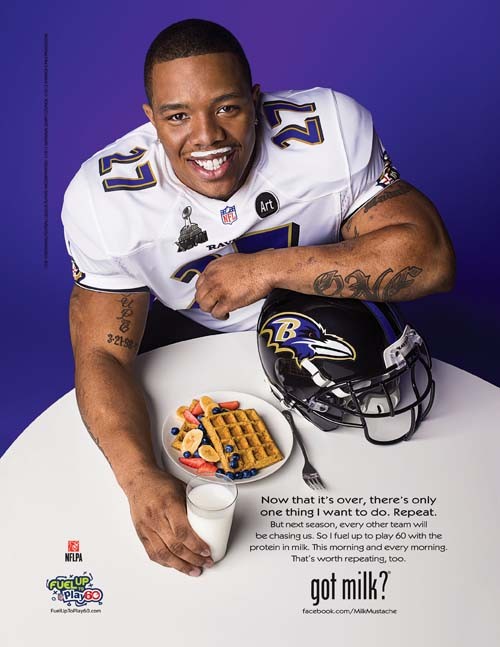 Ray Rice, the fifth-year running back for the Baltimore Ravens and the newly crowned Super Bowl XLVII champion, is now the newest spokesperson for the Milk Mustache's "Got Milk?" campaign.
In the ad, the New Rochelle, N.Y. native toasts his win with a breakfast spread consisting of a glass of milk and hearty waffles. The ad reads,  "Now that it's over, there's only one thing I want to do. Repeat."
The campaign is a joint effort between the National Milk Mustache "got Milk?" Campaign and Fuel Up to Play 60, launched by the National Dairy Council (NDC) and National Football League (NFL). The message reads, "But next season, every other team will be chasing us. So I fuel up to play 60 with the protein in milk. This morning and every morning. That's worth repeating, too."
Yay or nay: Are you happy to see Ray Rice featured in the campaign's 17th annual Super Bowl winner ad?