Got Milk? Kim Kardashian Steals Sister Kourtney's Breast Milk To Treat Psoriasis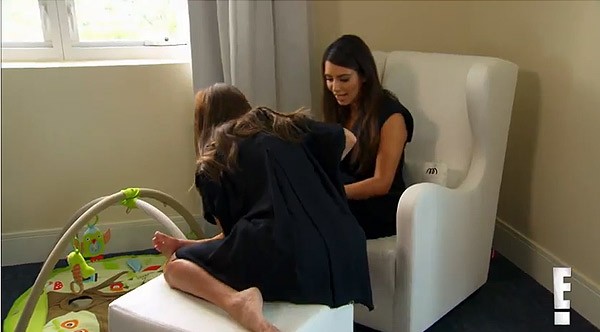 Got Milk? Kim Kardashian read online that breast milk works wonders for psoriasis, so she decided that she'd raid sister Kourtney's stash and use it to combat the rash on her legs in the latest episode of Kourtney & Kim Take Miami.

Kourtney gave birth to her second child, daughter Penelope Scotland Disick, last July and Kim figured she wouldn't miss a little of the milk she pumped for the baby.

"Kourtney's just helping a sister out. And she doesn't even know it," Kim says.

Kim swoops in and swipes some milk and heads off to her room, where pal Jonathan Cheban is waiting. He then helps Kim apply the milk to her legs after smelling it.

"Smells like a [milk] shake," he says.

Kourtney then finds out what the two BFFs have been up to and offers to help out, squirting milk directly from her boob onto Kim's leg.

"Ew! Ew! That is so disgusting that you can just squeeze that and have it come out," Kim says; not yet knowing that she'll soon be able to use her own breast milk to treat her skin condition.

Check out the videos of Kim's "Miracle Cure" below...