'Gossip Girl' Star Penn Badgley Talks About His Latest Travels

Gossip Girl's Penn Badgley recently caught up with Conde Nast Traveler and shared some thoughts on his recent travels with the magazine.

"The landscape in Iceland was intimidating and brutal: geysers, waterfalls, billion-year-old moss-covered lava, " he says of his trip to the island nation.

"And Reykjavík's nightlife is just as wild. At Prikid bar, they played great American hip-hop, served shot after shot of a licorice liquor called Topaz, and treated me as if I were the entire cast of Ocean's Eleven," he adds.

The gossip guy also talks about his trip to Southeast Asia; however, his old fall-back is an annual trek to Park City, Utah for some skiing with his semi-pro friends.

Badgley is currently shooting his new film Margin Call, which also stars Kevin Spacey, Paul Bettany, Jeremy Irons and Zachary Quinto.

Check out Conde Nast Traveler on Concierge.com for Badgley's recommendations on where to stay and what to do & eat.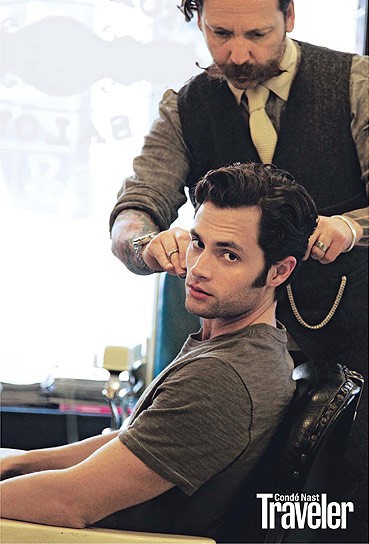 Click for more great Penn Badgley pictures: