Gorillaz "Demon Days Live" Airs on AOL
Gorillaz
, the world's most successful virtual band, have teamed with the first global multi-platform digital media company, Network LIVE, to bring fans access to an extremely rare opportunity – a live Gorillaz experience. The international cast of musicians that appeared on the award-winning '
Demon Days
' performed the album in its entirety to sold-out crowds on November 1 - 5, 2006 at the Manchester Opera House in Manchester, England. Exclusively through Network LIVE, fans can experience the entire November 5th Gorillaz show through a custom designed interactive environment on AOLMusic.com and on XM Satellite Radio channels 43 and 47.
The Gorillaz 'Demon Days Live' experience combines multimedia elements from this very special event, including live audio coupled with video illustration and animation footage, created exclusively for the show by Gorillaz' visual director Jamie Hewlett and his studio team at Zombie Flesh Eaters. Through Network LIVE, for the first time these unique visuals will be broadcast and made available for viewing by Gorillaz fans.
"Gorillaz fans live their lives online, are incredibly savvy, and forward thinking about digital entertainment, and so delivering the live experience over digital platforms made perfect sense," said Noodle from Gorillaz. "Because our fans are so progressive, and live Gorillaz experiences so rare, we are excited to give our fans access to demon days live through Network LIVE, a company that understands how to deliver a unique live experience for a digital culture."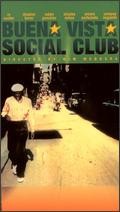 Each song is accompanied by unique animation and illustrations. The encores include never-before-seen footage of the late
Ibrahim Ferrer
(
Buena Vista Social Club
) performing "Latin Simone," from Gorillaz self-titled debut. Additionally, the crowd was treated to the first and only live performance to date of "Hong Kong," from the War Child benefit album 'Help: A Day In The Life,' which was released this year.
Exclusive extras include:
* Rare interviews with featured artists Bootie Brown (
Pharcyde
),
De La Soul
,
Roots Manuva
,
Martina Topley Bird
, and the Wynthenshawe Children's Choir.
* Animated interviews with Gorillaz characters
* Photos from the "Demon Days Live" concert
* Three music videos: "Feel Good Inc.," "DARE" and "Dirty Harry"
* Behind-the-scenes with the Murdoc, featured during the concert.
* Gorillaz 'Bites' - Short animations starring Gorillaz