Gorgeous Jennifer Lawrence Shows Off New Hairdo At GLAAD Media Awards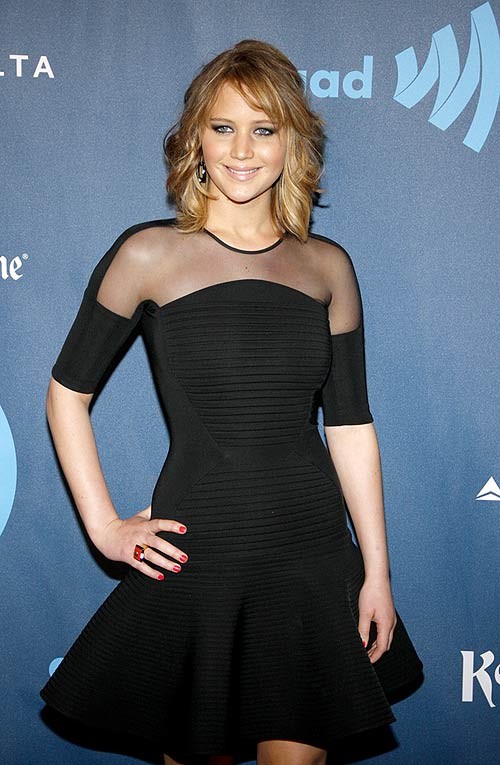 Jennifer Lawrence debuted a new shoulder-length hairdo on Saturday at the 24th Annual GLAAD Media Awards held at the Marriott Los Angeles. The Silver Linings Playbook star looked gorgeous in a short black dress which showed off her sexy curves.

The Oscar-winner was on hand to give former U.S. President Bill Clinton the Advocate for Change Award. She presented the honor with movie mogul Harvey Weinstein.

Clinton credited his daughter Chelsea with changing his views on gay and lesbian issues.

"She has had a profound impact on the way I see the world," he told the crowd, according to The Hollywood Reporter. "It's sort of humbling when you get to be my age when your child knows more than you do about everything.

"Chelsea and her gay friends have modeled to me how we should all treat each other regardless of our sexual orientation or any other artificial difference that divides us."

Clinton also joked that Lawrence, 22, was too young to remember when he was president.

"I don't know why Harvey made Jennifer do that," he said while accepting his award. "She really was like two years old when I became president. I met her backstage and she looked like she was touring the Museum of Natural History."

No word if he also hit on her while backstage.