'Good Wife' Star Julianna Margulies Heads To Trial Over Fight With Former Management Team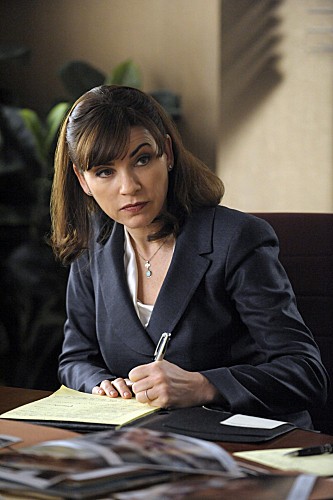 Julianna Margulies is heading to trial in Los Angeles next year over a legal battle with her former management team.
D/F Management claim they are owed $420,000 in back payments for their alleged involvement in landing the actress roles on CBS show "The Good Wife" and as a spokesmodel for cosmetics brand L'Oreal.
The firm's lawyers are also seeking more money after "The Good Wife" was sold into syndication.
The agents represented Margulies from 2009 until 2011, and the actress filed a lawsuit in October claiming her ex-manager Steve Dontanville did not give her a written document of his firm's agreement.
Marguiles filed a motion to settle the issue in a summary judgement, but instead a judge set a trial date for January 8 in Los Angeles.
In the show, Margulies plays a lawyer whose politician husband is jailed amid a sex and corruption scandal. She said earlier this summer that politician Anthony Weiner's story will influence the next season of the program.