'Good Morning America' Correspondent Amy Robach Is Battling Breast Cancer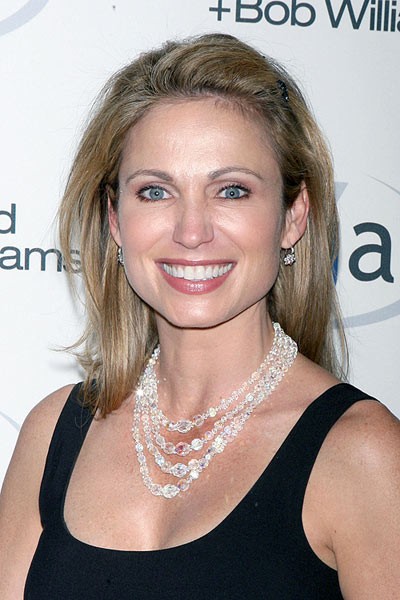 ABC News and "Good Morning America" correspondent Amy Robach is set to undergo a bilateral mastectomy later this week after she was diagnosed with breast cancer last month.

Robach made the announcement on GMA Monday morning and in a news post she wrote for ABCNews.go.com.

Despite the bad news, Amy considers herself lucky. She was asked by the show's producers to get a mammogram on live TV for the show's "GMA Goes Pink" day on October 1, to kick off Breast Cancer Awareness Month, somethign she was reluctant to do.

"That day, when I was asked to do something I really didn't want to do," she writes, "something I had put off for more than a year, I had no way of knowing that I was in a life-or-death situation."

A few weeks later she was asked by doctors to come in for more testing, and that's when she was diagnosed with the disease.

"The doctors told me bluntly: 'That mammogram just saved your life,'" Amy writes.

"I can only hope my story will do the same and inspire every woman who hears it to get a mammogram, to take a self exam. No excuses. It is the difference between life and death," she writes.

The 40-year-old, who is married to actor Andrew Shue, is set to have her mastectomy and reconstructive surgery on Thursday, November 14.