Good Grief! Snoopy Dances Around Charlie Brown In The 'Peanuts' Teaser Trailer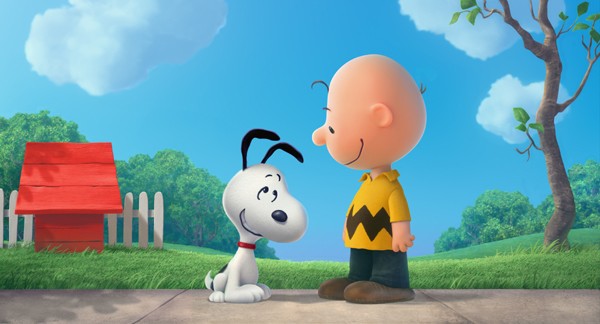 Charlie Brown, Snoopy, Peppermint Patty and the rest of the gang are back!
Everyone's favorite characters from Charles Schulz's timeless "Peanuts" comic strip will be making their big-screen debut in a CG-Animated Feature film in 3D.
 
The movie isn't hitting theaters until 2015, but 20th Century Fox and Blue Sky Studio have released the teaser trailer for "Peanuts."
The trailer begins with Charlie Brown's giant head appearing on the screen. As a wide smile grows across his face, Snoopy unexpectedly pops up, waves to the camera, and giggles. The dog then proceeds to do his infamous Snoopy dance, which makes Charlie Brown dizzy and proclaim his trademark, "Good grief."
After Woodstock makes a brief appearance, Snoopy gives Charlie Brown a big lick, and the pair hug. Awww!

"Peanuts" hits theaters on Nov. 6, 2015.