Goldie Hawn Is A 'Spiritual Gangsta' With A Really Ugly Hat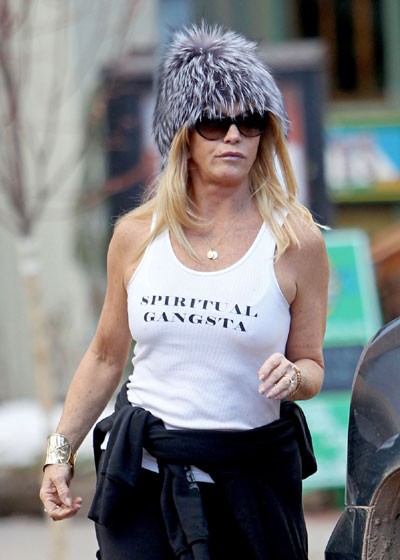 Whereas earlier in the week Goldie Hawn was all warm and toasty in a fur-lined coat, yesterday she wore a "Spiritual Gangsta" t-shirt while out and about in Aspen.
The 65 year old actress showed off her toned body in a sleeveless tank top as she took off her jacket and tied it around her waist.
Goldie recently shared memories of her actress daughter Kate Hudson as a baby.

She explained, "She clamped onto my breast like nobody's business. She was a voracious eater...She still likes to eat."
TMI!