Goldie Hawn Honored At HealthCorps Gala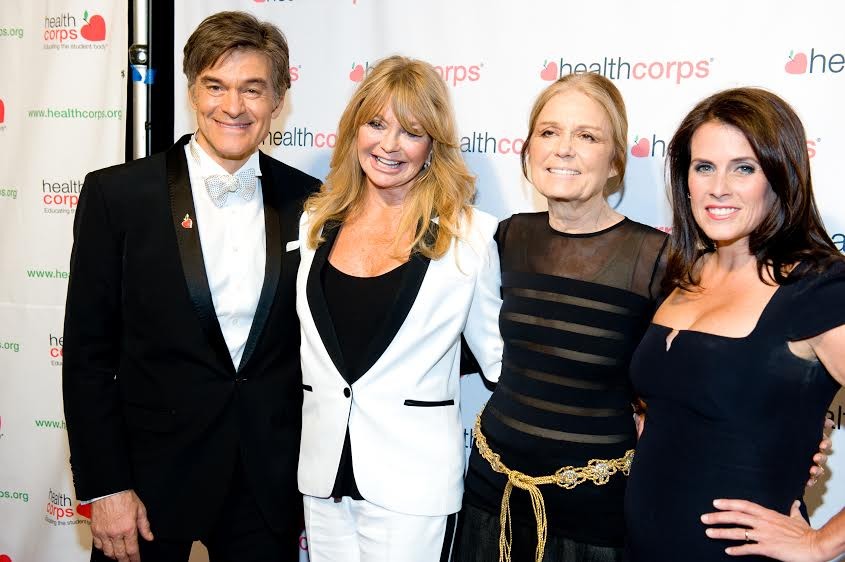 HealthCorps, an organization co-founded by Dr. Mehmet Oz and his wife Lisa Oz to promote healthy youth lifestyles, honored Goldie Hawn for The Hawn Foundation's contributions at their 8th Annual Gala held on April 9 in New York City. Oz and Hawn also announced a new partnership between HealthCorps and The Hawn Foundation's MindUP program, dedicated to youth wellness.
"The key ingredients for a happy and healthy life are found in the balance of both mental and physical wellbeing," said Hawn. "And that is exactly what this collaboration with Dr. Oz's HealthCorps organization hopes to provide teenagers."
The Savory Garden Gala, held at the Waldorf Astoria Hotel, raised $2.6 million dollars for the organization. Gloria Steinem and The California Endowment were also recognized honorees. Notable guests included Rocco DiSpirito, Caroline Manzo, Albie Manzo, Chris Manzo, Lauren Manzo, Jacqueline Laurita, Ben Vereen, Jermaine Paul, Candice Kumai and Stepp Stewart.
Click here to learn more about HealthCorps and here to learn more about The Hawn Foundation's MindUP program.