Golden Globes: Who's In, Who's Not & The WTF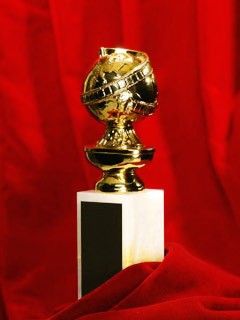 As reported earlier, the Golden Globe nomination list is out.  Among films, 'The King's Speech' leads with seven nods, closely followed by 'The Social Network' and 'The Fighter' with six apiece.  'Inception' and 'Black Swan' made strong showings as well among dramas.  On the comedy side, 'The Kids Are All Right' – which needed a pre-Oscar boost to stay a contender – landed nominations for Annette Bening and Julianne Moore (although, strangely, not Mark Ruffalo) and for Best Comedy – where it's a surefire winner, unless you can see some brainless foreign journalist voting for 'RED,' 'Alice in Wonderland,' 'The Tourist' or 'Burlesque.'  Uh huh.  Didn't think so.
Among those expected to nab nominations, it was no surprise to see the list include the likes of Colin Firth, Christopher Nolan, Melissa Leo, Helena Bonham Carter, Christian Bale, Natalie Portman or Aaron Sorkin.  Probably breathing a sigh of relief are Mila Kunis, Michelle Williams and Ryan Gosling of the now-R-rated 'Blue Valentine,' Jacki Weaver and Mark Wahlberg.
In the 'huh' category, we have both Angelina Jolie and Johnny Depp from 'The Tourist,' as well as Michael Douglas for the 'Wall Street' sequel, and the three nominations for 'Burlesque' – which are surely bittersweet, since it was nominated for Best Song twice, and had received a big promotional push from slain publicist Ronni Chasen.
Notable snubs include 'True Grit' (at all! - including nods for Jeff Bridges and Hailee Steinfeld) as well as Lesley Manville for 'Another Year,' Dianne Wiest for 'Rabbit Hole' and Sally Hawkins from 'Made in Dagenham.'
On the TV side, the Globes continued fawning over both new series and cable staples.  Shows such as 'The Big C,' 'Boardwalk Empire' and 'The Walking Dead' received series nods, while stars such as Steve Buscemi, Laura Linney, Edie Falco, Toni Collette and Thomas Jane reaped acting nods.
As for basic cable, AMC's 'Mad Men' continues to dominate, with another Drama nomination, along with nods for leads Jon Hamm and Elisabeth Moss (notably absent were January Jones and Christina Hendricks).  The farewell season of 'Lost' was shut out entirely, while the sophomore phenom 'Glee' racked up nods for Best Comedy, along with stars Matthew Morrison, Jane Lynch, Lea Michelle and Chris Colfer.
Head-scratchers included Piper Perabo for the mainstream 'Covert Affairs' and – don't even make me say it – Jennifer Love Hewitt for the TV movie 'The Client List.'  Really, Golden Globes?   Really?
What did you think of the nominations?