Golden Globe Nominations: Snubs And Surprises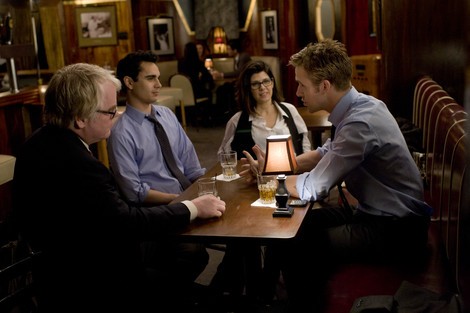 'Tis the season… for Ricky Gervais to make nasty jokes and make Robert Downy Jr. blush…. Fa la la la la la la la la. That's right, the Golden Globe nominations were announced this morning. There were a few surprises, a few snubs, and a few nominees that make you go, "Hmmmm"? Let's break it down by Movie and TV categories.
Movies
Films like 'The Artist' and 'The Help' dominated, not surprisingly.
The most surprising inclusion here? 'The Ides of March,' which up 'til now was considered an also-ran in awards season. But the film picked up nods for Best Drama, Best Director (George Clooney), Best Screenplay and Best Actor in a Drama (Ryan Gosling). With tough competition among directors this year, Clooney is not likely to stay in this race through the Oscars, but he may have a chance in other categories.
Movies like 'Extremely Loud and Incredibly Close' and 'The Tree of Life' were almost entirely excluded, as was Max Von Sydow, who is said to have given a memorable performance in the former movie, which has been screened by few critics at this point.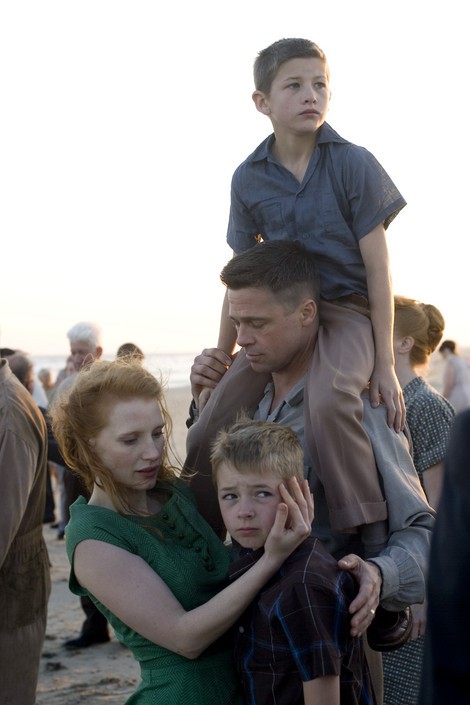 Glenn Close and Janet McTeer, who both got SAG Award nominations this week, got a needed boost to keep their momentum in the Best Actress and Supporting Actress races for their performances in 'Albert Nobbs.' Shailene Woodley of 'The Descendants' got a Supporting Actress nod, even though she was snubbed by SAG. That should boost her Oscar chances.
That meant someone very important was left off the Supporting Actress list: Melissa McCarthy. I figured the 'Bridesmaids' star would have the best shot of an acting nomination at the Globes, but ironically, she was nominated by SAG and overlooked by the Hollywood Foreign Press Association. 'Bridesmaids,' however, did well otherwise, with nominations for Best Comedy and Best Comedy Actress Kristen Wiig.
Other surprises: Viggo Mortensen came out of nowhere to snag a Best Supporting Actor nomination for his work as Sigmund Freud in 'A Dangerous Method.' And the little-seen 'Carnage' did surprisingly well, getting a Best Comedy nomination, as well as nominations for both of its actresses, Jodie Foster and Kate Winslet.
In non-news, Meryl Streep logged her 26th nomination for her buzzed-about performance in 'The Iron Lady.' With her 17th Oscar nomination a sure thing, this lady's got enough hardware to put Ace out of business.
TV
Here's where the Golden Globes get wacky. They love nominating newcomers, even when that means defying logic and snubbing obviously worthy people and shows. As a result, shows like 'American Horror Story' and 'New Girl' got nominations, but 'Breaking Bad' and '30 Rock' were snubbed.
Among actors, Johnny Galecki, who was nominated for an Emmy earlier this year for 'The Big Bang Theory,' continued his streak with a Globe nomination, but his co-star, last year's winner Jim Parsons, was left off the list. Speaking of past winners, Katey Sagal of 'Sons of Anarchy' and Chris Colfer of 'Glee' were snubbed, as were all of the comedy acting Emmy winners from this year: Julie Bowen, Ty Burrell, Parsons and McCarthy.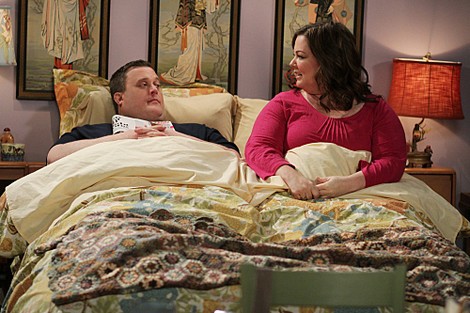 And nominations that just make you scratch your head include Callie Thorne of 'Unnecessary Roughness' (a so-so show and a pretty good performance), the oft-nominated Jon Cryer for 'Two and a Half Men,' also-ran David Duchovny of the who-cares? 'Californication' and Thomas Jane for 'Hung,' who ate up a spot that should have been left of the departed 'Office' star Steve Carell.
What do you think? Were your favorites included, and did anything shock you?